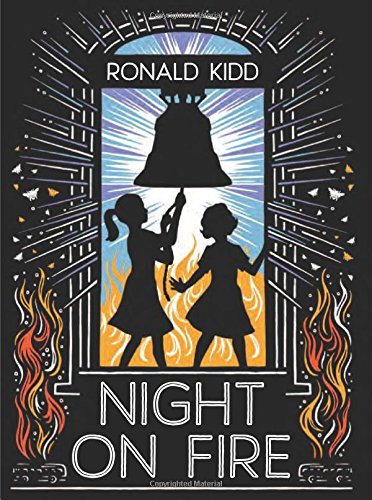 Publisher's Note:
Thirteen-year-old Billie Simms doesn't think her hometown of Anniston, Alabama, should be segregated, but few of the town's residents share her opinion. As equality spreads across the country and the Civil Rights Movement gathers momentum, Billie can't help but feel stuck--and helpless--in a stubborn town too set in its ways to realize that the world is passing it by. So when Billie learns that the Freedom Riders, a group of peace activists riding interstate buses to protest segregation, will be traveling through Anniston on their way to Montgomery, she thinks that maybe change is finally coming and her quiet little town will shed itself of its antiquated views. But what starts as a series of angry grumbles soon turns to brutality as Anniston residents show just how deep their racism runs. The Freedom Riders will resume their ride to Montgomery, and Billie is now faced with a choice: stand idly by in silence or take a stand for what she believes in. Through her own decisions and actions and a few unlikely friendships, Billie is about to come to grips with the deep-seated prejudice of those she once thought she knew, and with her own inherent racism that she didn't even know she had.
This book was sent to Compass Book Ratings for review by Albert Whitman & Co.
Night on Fire
by Ronald Kidd
Overall Review:
Billie never thought much about the politics of her small Alabama town; things were the way they'd always been. Tradition, they called it. However, in the spring of 1961, everything about her way of life would be challenged and Billie knew she had to pick a side.
Night on Fire by Ronald Kidd is a compelling story, brilliantly weaving factual events of history into a tale told through the eyes of a fictional and unlikely participant. Billie is an extremely likable main character who embodies the mindset of the progressive youth of the civil rights movement--somewhat naive yet acutely aware that something about her society isn't right. Billie is supported by two wonderful characters, Jarmaine and Grant, each offering a unique challenge to her world view: Jarmaine, a young African American who aspires to activism, and Grant, a "Northerner" and son of a liberal journalist with an affinity for photography. Kidd's descriptions of the historical events and people are well-researched and engrossing, bringing to life in stunning detail some of the first, yet somewhat lesser known, events of the Civil Rights Movement.
Night on Fire is a beautiful piece of historical fiction that draws in readers young and old and transports them back in time, delivering a glimmer of light in a dark period of history.
Content Analysis:
Language/Profanity: 4 religious exclamations; 2 derogatory names. Note: "Negro" to describe African American's in historical context.
Violence/Gore: Many instances of and references to racial violence; girl elbows boy; baby squeezes girl's nose; two boys and one girl get into a fight; mob lights vehicle on fire; reference to lynching; character has a nightmare about mob violence; mob throws rocks at character; armed men threaten violence; men try and set a church on fire.
Sex/Nudity: Boy hugs girl; girls hug; boy, good naturedly, teases a girl about a bikini; girls hold hands in a show of solidarity and friendship.
Mature Subject Matter:
Racial tensions and violence, Civil Rights Movement, family, justice, politics.
Alcohol / Drug Use:
None
Reviewed By Amberle