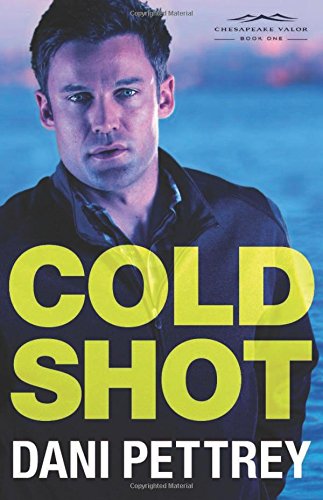 Publisher's Note:
Dani Pettrey Launches a New Romantic Suspense Series

In college, Griffin McCray and his four best friends had their lives planned out. Griffin and Luke Gallagher would join the Baltimore PD. Declan Gray would head to the FBI and Parker Mitchell would go on to graduate school as a crime scene analyst. But then Luke vanished before graduation and their world--and friendships--crumbled.

Now Griffin is a park ranger at Gettysburg, having left life as a SWAT-team sniper when a case went bad. The job is mostly quiet--until the day he captures two relic hunters uncovering skeletal remains near Little Round Top. Griffin just wants the case to go away, but charming forensic anthropologist Finley Scott determines that the body is modern--a young social justice lawyer missing since spring--and all evidence points to the work of an expert sniper. When FBI agent Declan Gray takes over the case, past and present collide. Griffin soon realizes he'll need to confront some of the darkest days of his life if he--and those he cares about--are going to escape a downward spiral of murder that crosses continents.
This book was sent to Compass Book Ratings for review by Bethany House Publishers
Cold Shot
by Dani Pettrey
Overall Review:
Cold Shot is the first book in the Chesapeake Valor series by Dani Pettrey. This book will certainly get readers excited to read subsequent books in the series. The story resolves itself well, but leaves a desire for learning more about the other characters and their stories.
This narrative is nice because the people in the novel generally behave responsibly and the plot is not moved forward based solely upon foolishness. The basic premise is interesting and keeps readers engaged. It also contains a few surprises.
The plot and character development are more enjoyable than the previous series written by Pettrey. Cold Shot immediately draws a person into the story and gets the action started. The pacing continues to add excitement and build suspense. An interesting read with plenty of opportunity for introspection and a touch of romance.
Review of a digital Advanced Reader Copy

Content Analysis:
Profanity/Language: None
Violence/Gore: Several instances of people pulling guns on others; a body is discovered and a description of its desiccated state is used; many reports of individuals shot in the head; people have blood dripping from various injuries; report of murders and killing for sport, minimal details; characters are shot and bleeding, some fatal others not; two characters strike one another with fists; there is a photo of dead people, including a child and blood is mentioned; report of a person found hung; report of a person being bound, drugged and assaulted, not descriptive; person is tied up and held at gunpoint.
Sex/Nudity: Non-married characters hug, kiss and hold hands; characters use the word sexy to describe others; rumor that a man charms his way into women's beds; reports of a man molesting girls, no details; indication that girls were used against their wills for sexual pleasure, but no details; report of a rape, no detail.
Mature Subject Matter:
Human trafficking, report of rape, death of a family member, murder.
Alcohol / Drug Use:
Mentioned in passing that a person was drugged.
Reviewed By Susan