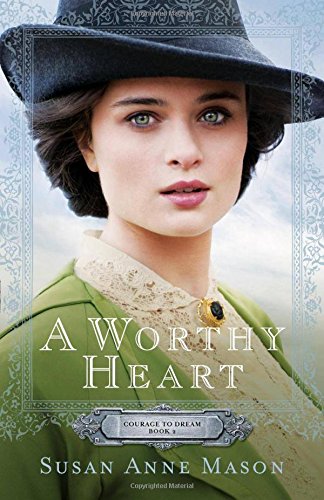 Publisher's Note:
Can an Irish Lass with a Dream
for America Find True Love?

Maggie Montgomery's long-held wish to see America is finally coming true. She'll visit her beloved brother Rylan and his wife, Colleen, and at the same time, escape Neill Fitzgerald's unwanted attention. In addition, Maggie has a secret! She plans to remain in America to seek her fortune and to hopefully find love. While visiting Irish Meadows, she meets an intriguing man whom she thinks is a stable hand. Only when Rylan demands she stay away from Adam O'Leary does she realize he's Colleen's brother, recently released from prison. Nonetheless, Maggie can't seem to make her heart conform to her brother's request.

Adam O'Leary has never felt worthy of his place in the family. Spending time in jail only reinforces his belief. Now that he's free, Adam hopes to make amends and earn back his family's trust. Falling in love with Maggie Montgomery, however, was never in his plans.

Despite everyone's effort to keep them apart, the two develop a bond nothing can break--but has Adam truly changed, or will the sins of his past prove too much for Maggie to overcome?
This book was sent to Compass Book Ratings for review by Bethany House Publishers
A Worthy Heart
by Susan Anne Mason
Overall Review:
A Worthy Heart is the second novel of the Courage to Dream series by Susan Anne Mason. This book can be read without having read the first of the series, but it is much more poignant if readers are familiar with the characters and their histories.
This historical novel takes place in 1914 in New York City. The story is great for those who enjoy romantic fiction, because the author weaves two romances into the story. The message in this book is a powerful one of redemption and forgiveness.
Readers will only be disappointed when the story ends and some of the characters are left without satisfying endings to their stories. The nice thing about a series is that it is likely the saga will continue in the next book. Apparently this will be coming out later in 2016, so the wait will be short.
The emotional rollercoaster of this book is an intense ride, full of ups and downs. The author does a nice job of portraying some of the real events of the time period. An added bonus is the afterword by the author explaining a bit about her character and plot choices.
Content Analysis:
Profanity/Language: None
Violence/Gore: Two characters fight and exchange blows; a character grabs another by her hair; a person threatens another with a gun; a person is shot and there is blood flowing from the wound; report of a character raped in the past.
Sex/Nudity: Characters married and non-married kiss, hold hands and embrace; a character's occupation is a prostitute; a character enters a brothel, but not for sexual purposes; report of a character raped in the past, no details; a man is shirtless in a hospital.
Mature Subject Matter:
Illegitimate children, infectious diseases, adoption, war.
Alcohol / Drug Use:
Adult characters are offered whiskey and brandy, sometimes it is consumed and other times refused; adult characters smoke pipes and cigars.
Reviewed By Susan