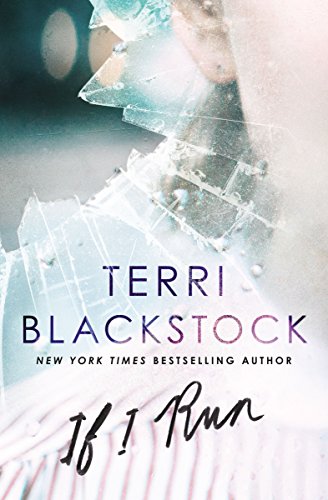 Publisher's Note:
Casey knows the truth.
But it won't set her free.
Casey Cox's DNA is all over the crime scene. There's no use talking to police; they have failed her abysmally before. She has to flee before she's arrested . . . or worse. The truth doesn't matter anymore.
But what is the truth? That's the question haunting Dylan Roberts, the war-weary veteran hired to find Casey. PTSD has marked him damaged goods, but bringing Casey back can redeem him. Though the crime scene seems to tell the whole story, details of the murder aren't adding up. Casey Cox doesn't fit the profile of a killer. But are Dylan's skewed perceptions keeping him from being objective? If she isn't guilty, why did she run?
Unraveling her past and the evidence that condemns her will take more time than he has, but as Dylan's damaged soul intersects with hers, he is faced with two choices. The girl who occupies his every thought is a psychopathic killer . . . or a selfless hero. And the truth could be the most deadly weapon yet.
This book was sent to Compass Book Ratings for review by Zondervan
If I Run
by Terri Blackstock
Overall Review:
Terri Blackstock has written a suspenseful, intriguing novel entitled If I Run. The first words on the page draw readers in and compel them to see where the book is headed. The book is written from the perspectives of two main characters and switches back and forth as needed. One thing the author does that makes these transitions work is not sticking to a uniform number of perspective changes. Sometimes a character gets many chapters, before switching back to the other.
The tension and emotional intensity felt by the characters feels almost too real. Immediately there is a connection with the female lead, Casey. Readers really start pulling for her and wanting to have things work out well for her. The same is true of the other lead character Dylan. Blackstock does a great job here.
One interesting thing about this story is how readers are told fairly early in the book who is behind the murders, but yet the story is compelling and keeps readers drawn to its pages. Although many plot points are resolved, be prepared to be yearning for the sequel. No indication is made that there is a sequel, but Blackstock has certainly set it up for one and hopefully she does not disappoint. Don't get too comfy for this read, because the edge of the seat is where this book leads.
Review of a digital Advance Reader Copy
Content Analysis:
Profanity/Language: None
Violence/Gore: Character contemplates suicide; many mentions of report of a character found hung and suicide is suspected; blood is all over a person as a result of murder, this is referenced many times; person was stabbed to death; several reports of bodies blown to bits as a result of military conflict; report of abusive spouse, including striking of a child; report of person killed with shotgun; person jestingly threatens to kill someone; dead body with gunshot wound and pooled blood is found; man strikes a teenager; people are involved in altercation including striking one another with objects, fists and person killed by gunshot.
Sex/Nudity: Adult looking at pornography on computer; mention of sex slaves.
Mature Subject Matter:
War, suicide, murder, kidnapping, post-traumatic stress disorder, child abuse, death of friends and family, mental illness.
Alcohol / Drug Use:
Person sells drugs; reports of people being drunk and slurring words; adults go to bars; character indicates he is not high or drunk.
Reviewed By Susan