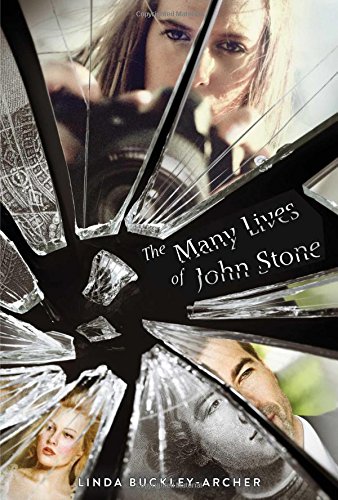 Publisher's Note:
An English teen questions all she knows about aging when she encounters a set of journals that date from the present back to the reign of King Louis XIV in this blend of contemporary and historical fiction from the author of the acclaimed Gideon trilogy.

Stella Park (Spark for short) has found summer work cataloging historical archives in John Stone's remote and beautiful house in Suffolk, England. She wasn't quite sure what to expect, and her uncertainty about living at Stowney House only increases upon arriving: what kind of people live in the twenty-first century without using electricity, telephones, or even a washing machine? Additionally, the notebooks she's organizing span centuries—they begin in the court of Louis XIV in Versailles—but are written in the same hand. Something strange is going on for sure, and Spark's questions are piling up. Who exactly is John Stone? What connection does he have to these notebooks? And more importantly, why did he hire her in the first place?
The Many Lives of John Stone
by Linda Buckley-Archer
Overall Review:
Do you know a teen looking for a good book that is part mystery, part thriller? Have them check out this recent release about a teen who discovers something she never thought was possible. I would liken this book to The Time Traveler's Wife or The Curious Case of Benjamin Button, as I was reading this book I was reminded of these books and movies. However, this book is a little more teen-friendly. (This book has a relatively low content level compared to a lot of the books marketed towards teens. Please see content analysis below for more details.)
Some of my favorite parts of this book were when the main character, a young teen called "Spark", is working for a well-known author, helping to organize his many piles of materials in the library of his large English estate. I love libraries, and anything to do with books, so naturally these scenes interested me the most. Other readers might find the historical aspects of this book more intriguing, or perhaps the mysterious occurrences that keep popping up.
There is a nice historical side to this story that I wasn't really expecting. Adults and teens alike should pick up this book and see what they think, because I am pretty sure the consensus will be a resounding, "What a great read!"
Content Analysis:
Profanity/Language: 2 mild obscenities; 1 anatomical term.
Violence/Gore: A report of a character receiving a blow to the head and dying is made; a rabbit is killed for sport, blood is mentioned to be oozing from it; a car crash occurs and a casualty results from it; a minor is abused by his peers, being kicked until he vomits and is bruised; a character is bled for medical reasons; a character is hit from behind, their skull hits the pavement, blood is mentioned in no detail; a woman is mentioned to have died giving birth; a character is murdered having had his head bashed in with a rock; a minor is mentioned to have bruises around his neck from being handled harshly; verbal threats are made.
Sex/Nudity: A man kisses a woman's hand; an illegitimate child is referred to.
Mature Subject Matter:
Murder, death, violence, death of a parent, supernatural abilities.
Alcohol / Drug Use:
Wine is drunk by adults; a drug addict is mentioned; a character is mentioned to be drunk; an adult smokes; a pipe is mentioned to be used by an adult; brandy is drunk.
Reviewed By Lydia