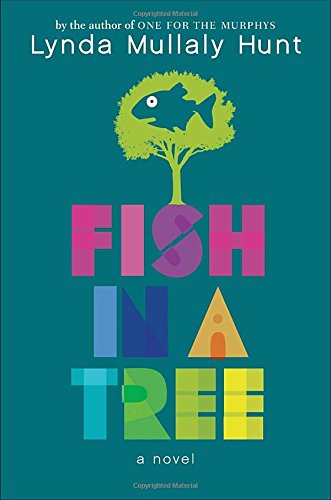 Publisher's Note:
A New York Times Bestseller!

The author of the beloved One for the Murphys gives readers an emotionally-charged, uplifting novel that will speak to anyone who's ever thought there was something wrong with them because they didn't fit in.

"Everybody is smart in different ways. But if you judge a fish by its ability to climb a tree, it will live its life believing it is stupid."

Ally has been smart enough to fool a lot of smart people. Every time she lands in a new school, she is able to hide her inability to read by creating clever yet disruptive distractions. She is afraid to ask for help; after all, how can you cure dumb? However, her newest teacher Mr. Daniels sees the bright, creative kid underneath the trouble maker. With his help, Ally learns not to be so hard on herself and that dyslexia is nothing to be ashamed of. As her confidence grows, Ally feels free to be herself and the world starts opening up with possibilities. She discovers that there's a lot more to her—and to everyone—than a label, and that great minds don't always think alike.
Fish in a Tree
by Lynda Mullaly Hunt
Overall Review:
Fish in a Tree begins with the author immersing the reader in the agony and despair of contemporary, sixth grader Ally. Told in first person, the emotions are excruciatingly personal and raw, but despite the painful beginning this middle grade novel is ultimately one of hope. It examines bullying, friendships, self-esteem, disabilities, and the influence of teachers. Ally is funny and charming; she finds some unlikely friends that are equally endearing and have their own battles to fight, too. The author's characterization is top-notch. A precocious reader younger than twelve would likely enjoy this book, but if the reader requires plentiful action, then they may be impatient; the majority of the book takes place within the classroom and within the character's mind. Fans of Absolutely Almost and Wonder will enjoy this book.
The audio version of this book is perfectly voiced by reader Kathleen McInerney and is highly recommended.
Content Analysis:
Profanity/Language: 2 religious exclamations.
Violence/Gore: Character is seen with unexplained bruises, multiple times; character reports being beat up by other kids; confrontation/fight occurs when kids as bullying another there is hitting and pushing and a girl is pushed down by a boy.
Sex/Nudity: None
Mature Subject Matter:
Learning disabilities, military deployment of a parent, bullying.
Alcohol / Drug Use:
None
Reviewed By Cindy