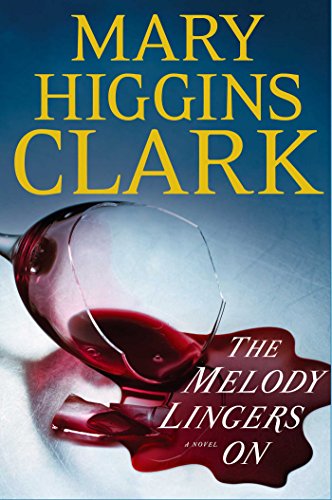 Publisher's Note:
From #1 New York Times bestselling "Queen of Suspense" comes a thrilling novel about missing billions, a disgraced financier, and those determined to learn the truth at any cost…

As the sole assistant to a famous upscale interior designer, Lane Harmon, mother to five-year-old Katie, is accustomed to visiting opulent homes around the tri-state area. A born optimist, Lane finds the glimpse into these gilded worlds fascinating, and loves the reward of exceeding the expectations of their often-demanding owners. When she is called to assist in redecorating a modest townhouse in Bergen County, she knows the job is unusual. Then she learns the home belongs to the wife of a notorious and disgraced financier named Parker Bennett.

Parker Bennett has been missing for two years. He dropped out of sight just before it was discovered that the $5 billion dollars in the fund he had been managing had vanished. Bennett had gone out on his sailboat in the Caribbean. Was it suicide or had he staged his disappearance? The scandal around his name has not died down. His clients and the federal government all want to trace the money and find Bennett if he is still alive.

Lane is surprised to find herself moved by Mrs. Bennett's calm dignity and apparently sincere belief in her husband's innocence. Gradually, Lane finds herself drawn to Eric, the Bennetts' son, who is similarly determined to prove that his father is not guilty. Lane doesn't know that the closer she gets to the Bennetts, the more she puts her life?and her daughter's life?in jeopardy.

With the hair-raising storytelling skill that has made her America's "Queen of Suspense," Mary Higgins Clark combines a headline-making financial scandal and a breathtaking tale of deception and betrayal into one of her finest novels.
The Melody Lingers On
by Mary Higgins Clark
Overall Review:
Mary Higgins Clark is known as the "Queen of Suspense." Her novels are quite good, and this one is no exception. If you ever listen to Clark's novels on audiobook, you will find that all of them are read by the same narrator, Jan Maxwell. Jan Maxwell is excellent at what she does, but if you don't like her, then you should pick up the hard copies of Ms. Clark's books instead of the audiobooks.
The Melody Lingers On has some twists and surprises, although nothing too mind-blowing. It is an entertaining book that is worth the read, especially if you are a suspense fan. The story follows several different characters, all woven into the same plot of stolen money. Keep track of the characters names, using a little notepad if necessary, because otherwise you might get mixed up.
While this book might not be a great American novel, it is the type of fluff you don't regret reading. This would be the case for anything written by Mary Higgins Clark.
Content Analysis:
Profanity/Language: None
Violence/Gore: A character's spouse is described as killed by a drunk driver in a terrible accident; a story is told about a character committing suicide; a character considers murdering other characters a few times throughout the book; a character tells about how she was drugged and raped without her knowledge, not detailed; a scene where characters are shot and wounded, and one character is killed (nongraphic).
Sex/Nudity: Adults flirt; adults hold hands; adults kiss; reported sexual activity.
Mature Subject Matter:
Suicide, embezzlement, adultery, miscarriage, murder, rape (mention), death of spouse.
Alcohol / Drug Use:
Adults drink alcohol.
Reviewed By Amber