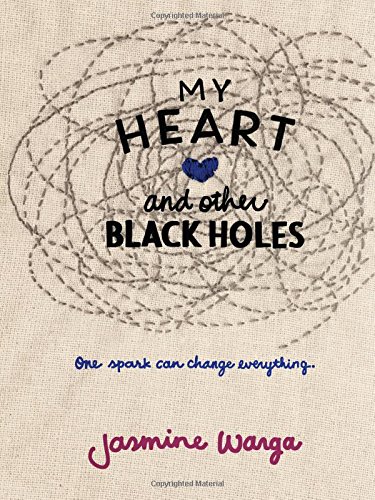 Publisher's Note:
A stunning novel about the transformative power of love, perfect for fans of Jay Asher and Laurie Halse Anderson.
Sixteen-year-old physics nerd Aysel is obsessed with plotting her own death. With a mother who can barely look at her without wincing, classmates who whisper behind her back, and a father whose violent crime rocked her small town, Aysel is ready to turn her potential energy into nothingness.
There's only one problem: she's not sure she has the courage to do it alone. But once she discovers a website with a section called Suicide Partners, Aysel's convinced she's found her solution—Roman, a teenage boy who's haunted by a family tragedy, is looking for a partner. Even though Aysel and Roman have nothing in common, they slowly start to fill in each other's broken lives. But as their suicide pact becomes more concrete, Aysel begins to question whether she really wants to go through with it. Ultimately, she must choose between wanting to die or trying to convince Roman to live so they can discover the potential of their energy together.
My Heart and Other Black Holes
by Jasmine Warga
Overall Review:
I can't believe this book has been out since February, and I am just now reading it. Don't make the same mistake! Run, don't walk, to your nearest library or bookstore and get a copy. It is so good. This book is perfect for any teen that has been going through a rough patch. I know I liked it so much partly because I have a had a little bit of darkness in my past. The story may be a bit controversial at times, but life can be controversial at times. This book is tough, raw, and serious. I think teens crave that though.
Suicide is a tough subject. Of course it is. But this book tackles it with a wonderful sense of tenderness and just a touch of humor. Obviously death is forever, or at least as far as we know. But for teens Aysel and Roman, the protagonists in this story, it seems like a better option than their current living situations. Okay, so you have two teens who are hurting, and looking for a solution. They just happen to be a boy and a girl...one might think that they could help each other cope, make things better...but from a depressed person's perspective, that is near impossible. Here is where Jasmine Warga did a stupendous job with reality. She chose not to follow the well-beaten path, and instead forged ahead with the original story, which if you have read anything at all about this book you know, is suicide.
I loved getting to know both Aysel and Roman. I wanted to cheer them on, but at the same time, it felt like I would be killing them if I did that. This book reminded me a lot of Leila Sales' This Song Will Save Your Life, and that is a very high compliment. I think this book might help to open a lot of readers' eyes to struggles that teens presently face.
Content Analysis:
Profanity/Language: 3 religious exclamations; 6 mild obscenities; 13 scatological words; 4 anatomical terms; 6 F-Word derivatives.
Violence/Gore: A child is reported to have drowned in a bathtub by accident; a murder is referred to; man is a convicted murderer; characters discuss and plan suicide.
Sex/Nudity: Minor refers to sex life; sex is implied to have occurred between two minors; minors kiss.
Mature Subject Matter:
Murder, suicide, personal crises, underage drinking, crime.
Alcohol / Drug Use:
Beer is drunk by adults; minors drink wine.
Reviewed By Lydia