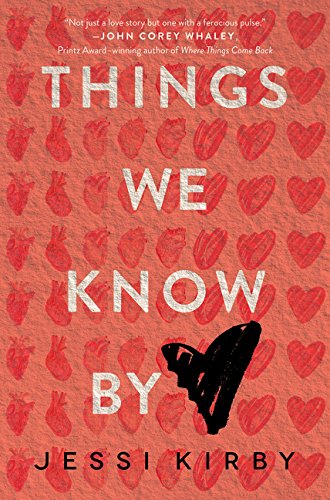 Publisher's Note:
In this unforgettable teen romance that fans of Sarah Dessen and Susane Colasanti will devour, Quinn Sullivan falls for the recipient of her boyfriend's donated heart, forming an unexpected connection that will leave readers utterly breathless.
After Quinn's boyfriend, Trent, dies in an accident their junior year, she reaches out to the recipients of his donated organs in hopes of picking up the fragments of her now-unrecognizable life. But whoever received Trent's heart has mysteriously remained silent. The essence of a person, Quinn has always believed, is in the heart. If she finds Trent's, then in a way she still has a piece of him.
Risking everything to find peace once and for all, Quinn goes outside the system to track down nineteen-year-old Colton Thomas—a guy whose life has been forever changed by this priceless gift. But what starts as an accidental run-in quickly develops into more, sparking an undeniable attraction. She doesn't want to give in to it—especially since he has no idea how they're connected—but their time together has made Quinn feel alive again. No matter how hard she's falling for Colton, each beat of his heart reminds her of all she's lost . . . and all that remains at stake.
Things We Know by Heart
by Jessi Kirby
Overall Review:
I've only read a small handful of books about characters that undergo a heart transplant. I think one of the first ones I read was by Lurlene McDaniel. I remember being quite fascinated by it. I picked up Things We Know By Heart for several reasons: the cover, the subject, and the need for something "light" to read.
While this book isn't one that holds "light" content, the writing style was pleasingly easy to consume. I found that I had finished half of this book in about an hour's time. I also enjoyed the characters, even though some of the scenarios seemed a little far-fetched. This book deals with some difficult stuff. Teen death is one of them, and the author did an authentic job of relaying how the loss of a young teen affects those around you, and how that sort of situation might play out.
All in all, the two main characters of this book, Quinn and Colton, were realistic in most ways. The emotions that played out from both of them were quite true to life. Although at times I felt Quinn's feelings on the loss of a loved one were skimmed over, the rest of this book left me very satisfied.
Content Analysis:
Profanity/Language: 8 religious exclamations; 4 mild obscenities; 1 derogatory name.
Violence/Gore: A character has a health issue with his heart; an accident occurs with some brief detail, a death results; a car crash is reported and a character gets a split lip, some blood is reported; a character has scars from a major surgery; a major heart issue is mentioned several times; a character is in the hospital as a result of a possible stroke.
Sex/Nudity: A minor girl remembers her last kiss with her boyfriend; a woman mentions finding a man in a swimsuit sexually attractive; kissing occurs between minors multiple times throughout the book; a nude beach is mentioned with no detail; minors are reported to "sleep together" (sex could be implied); two minors fall asleep together with no sexual innuendo; sex is referred to.
Mature Subject Matter:
Loss of loved ones, serious illness, personal crises.
Alcohol / Drug Use:
An adult drinks wine; a minor mentions a desire to get drunk.
Reviewed By Lydia