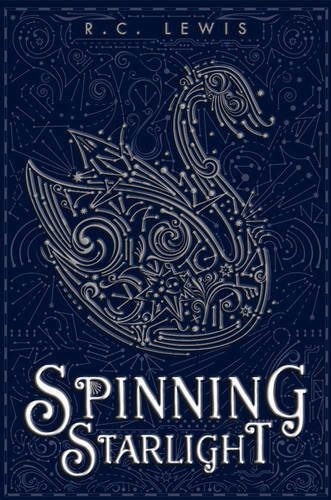 Publisher's Note:
Sixteen-year-old heiress and paparazzi darling Liddi Jantzen hates the spotlight. But as the only daughter in the most powerful tech family in the galaxy, it's hard to escape it. So when a group of men shows up at her house uninvited, she assumes it's just the usual media-grubs. That is, until shots are fired.
Liddi escapes, only to be pulled into an interplanetary conspiracy more complex than she ever could have imagined. Her older brothers have been caught as well, trapped in the conduits between the planets. And when their captor implants a device in Liddi's vocal cords to monitor her speech, their lives are in her hands: One word, and her brothers are dead.
Desperate to save her family from a desolate future, Liddi travels to another world, where she meets the one person who might have the skills to help her bring her eight brothers home-a handsome dignitary named Tiav. But without her voice, Liddi must use every bit of her strength and wit to convince Tiav that her mission is true. With the tenuous balance of the planets deeply intertwined with her brothers' survival, just how much is Liddi willing to sacrifice to bring them back?
Haunting and mesmerizing, this retelling of Hans Christian Andersen's The Wild Swans fuses all the heart of the classic tale with a stunning, imaginative world in which a star-crossed family fights for its very survival.
This book was sent to Compass Book Ratings for review by Disney-Hyperion
Spinning Starlight
by R.C. Lewis
Overall Review:
R.C. Lewis follows up Stitching Snow with Spinning Starlight, a young adult science fiction adaptation of the Hans Christian Andersen's fairy tale "The Wild Swans". Frankly, Ms. Lewis does a fabulous job of incorporating the original story's elements into the science fiction scenario. She should also receive high accolades for taking a step off the beaten path and reaching out to a lesser-known and lesser-used fairy tale; it is refreshing. The author does go a little Orson-Scott-Card on the reader at some points; this is not an entirely bad thing, but there is a lot of reflection about the science elements/theory. Some of that is a little nebulous and frays a bit at the edges (but what science fiction doesn't?). The other challenge for this story is that the protagonist is essentially rendered mute so there is a lot of time spent in the protagonist's head and a lot of one-sided dialogue. This creates a distance between the reader and the protagonist, Liddi, who was already a bit detached to begin with. Spinning Starlight doesn't have some of the charm of Stitching Snow, but fairy-tale and science fiction fans should enjoy it.
Review of a Digital Advance Reader Copy
Content Analysis:
Profanity/Language: None
Violence/Gore: Character hears gunshots that were intended for her; character injures feet, mention of blood; passing mention of a broken leg; several references to prior death of parents; verbal death threat; report/video (non-detailed) reporting apparent suicide, although character suspects murder; flashback recalling kids pushing each other and a boy hitting girl in mouth causing lip to bleed; arm injured with rope, mention of blood; 1-2 page scene in which mob attacks a character kicking, breaking leg, rendering unconscious; character punches another; characters fight/punch/kick, brief and non-detailed; confrontation and character is hit with a stick; character hits head; brief, non-descriptive fight rendering a character unconscious; flashback to a limb broken in a fall; destruction of property; report of deaths and injuries (non-detailed); implied death of a character.
Sex/Nudity: Characters kiss (several separate occasions); character tells another he wants to kiss her; character rubs thumb across another's thumb; characters embrace and kiss; character strokes the hair of another; characters embrace.
Mature Subject Matter:
Death of a family member/parent, blackmail, politics/religion.
Alcohol / Drug Use:
Characters of unspecified ages drink drinks in a club, but it is not specified if the drink are alcoholic in nature.
Reviewed By Cindy