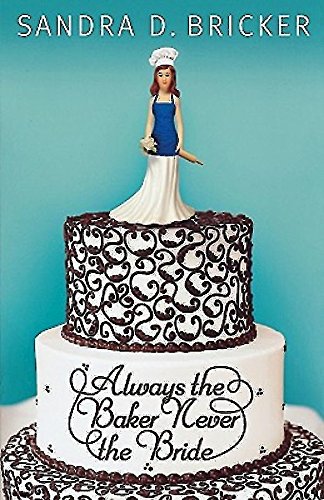 Publisher's Note:
Thirty-six-year-old Emma Rae Travis has been baking specialty cakes and melt-in-your-mouth pastries at The Backstreet Bakery in historic Roswell, just outside of Atlanta, for the last six years. But here's the rub about her job as a baker … Emma is diabetic. When she tastes her creations, it can only be in the most minute portions. Emma is considered an artisan for the stunning crème brulee wedding cake that won her the Passionate Palette Award last year, but she's never even had one full slice of it.

When Jackson Drake hears about this local baker who has won a prestigious award for her wedding cake artistry, he tells his assistant to be sure and include her in the pastry tastings scheduled at his new wedding destination hotel the following week. And for Jackson, that particular day has started out badly with two workmen trapped in a broken elevator and a delivery of several dozen 300-thread-count bed linens in the wrong size abandoned in the lobby. But when the arrogant baker he met a week prior in Roswell stumbles into the dining room with a platter of pastries and a bucketful of orders, he knows for certain: It's going to be a really rotten day.

Can these two ill-suited players master the high-wire act and make a go of their new business venture? Or will they take each other crashing downward, without a net? And will the surprise wedding at The Tanglewood be theirs?
Always the Baker, Never the Bride
by Sandra D. Bricker
Overall Review:
Always the Baker, Never the Bride by Sandra D. Bricker is the first novel of the Another Emma Rae Creation series. The basic storyline is a typical, Christian fiction tale. Boy and girl meet; they are annoyed by one another at first; by the end, things are solidified romantically.
Now onto the fun things about the story! The author does a great job of bringing together a bunch of eclectic characters in a smooth way. The characters are actually endearing and fun. The only character that was a little flat was Jackson, but from the information surrounding characters present, that just might be his personality.
The romantic aspects of the book are sometimes funny, sometimes mushy, and sometimes barely there. This works for the story. The author also does not feel compelled to push the main couple to wedded bliss in their first week of acquaintance. She actually allows time to pass and things to develop more slowly.
The final bonuses of the book are some recipes and interesting, quirky wedding tips and facts. Don't except to see all of the scrumptious recipes mentioned in the story, but there are a few to tempt the taste buds. Overall this is an enjoyable read which will leave romantics satisfied without overindulging in sappy metaphors.
Content Analysis:
Profanity/Language: None
Violence/Gore: None
Sex/Nudity: Married and non-married couples kiss and embrace; mention is made of a television show mom sleeping with her child's boyfriend.
Mature Subject Matter:
Death of a spouse, terminal illness, divorce.
Alcohol / Drug Use:
Adult orders a martini, but does not drink it. Adult used to consume alcohol.
Reviewed By Susan