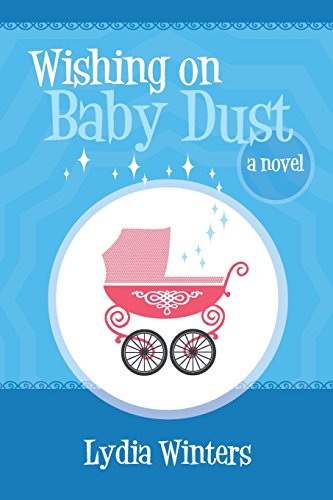 Publisher's Note:
Infertility stinks. No one knows that better than Megan. After six years of insanity-inducing hormone drugs and desperate prayers, all she has to show for her efforts are enough negative pregnancy tests to fill a bassinet. All around her women are accidentally getting pregnant—like her star piano student—while Megan remains hopelessly barren. Megan's never felt so alone. But she's not the only one struggling. Christina has just entered the world of infertility, made worse by the fact her husband isn't ready to be a father. Their marriage, already hanging in the balance, is being torn apart. Then there's Kyra, the mother of a precocious three-year-old. She's shocked to be struggling with secondary infertility. A baby is priceless, but sometimes Kyra feels like she's being forced to choose which commandment to keep: stay out of debt, or multiply and replenish the earth. When Megan and Christina are assigned as Kyra's visiting teachers, they all realize that what you see isn't necessarily what's beneath the surface. Some secrets aren't worth the cost of keeping them.
This book was sent to Compass Book Ratings for review by the Author
Wishing On Baby Dust
by Lindzee Armstrong
Overall Review:
Wishing on Baby Dust is an LDS (Church of Jesus Christ of Latter Day Saints) infertility story. If you have ever had problems with infertility or known someone who has, take the time for Baby Dust. If you are not a member of the LDS faith, this book might still be for you. Infertility is a hard road to travel, and if you could use some different perspectives on that journey, this is a good resource. The story might be fictional, but it is all too real.
One warning is that Wishing on Baby Dust brings on the tears. Infertility is an emotional roller-coaster, so naturally this book is as well. You might want to reserve reading this book for moments when you don't mind having red, puffy eyes.
Another recommendation for this book: memorize the names of the main characters right off the bat. This book switches points of view between three women, and if you don't usually remember names well, you might want to make a special effort to memorize names.
The audio version of this book is also available. At first you might not be enchanted with the reader's voice, but stick with it. You will find that she carries bitterness/sadness/other emotions well in her voice, and she was picked well for the part.
Content Analysis:
Profanity/Language: None
Violence/Gore: None

Sex/Nudity: Characters kiss several times throughout the book, non-detailed; characters hug and cuddle a few times throughout the book; sperm analysis and collection is mentioned a couple of times and is discussed once (non-graphic); a teen character becomes pregnant, and there is discussion throughout the book about it; a few times characters must wear less clothing for medical procedures (non-graphic).
Mature Subject Matter:
Unwanted pregnancy, teen pregnancy, miscarriage, death of a baby, infertility.
Alcohol / Drug Use:
Prescription drugs are prescribed and taken.
Reviewed By Amber