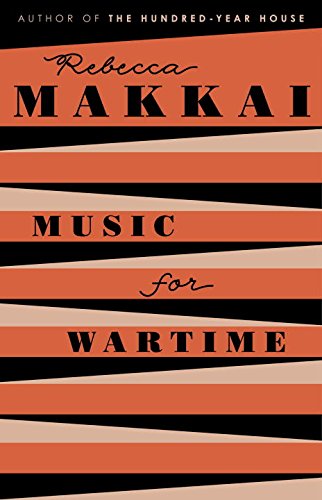 Publisher's Note:
Named one of the must-read books of the summer by The Chicago Tribune, O Magazine, BuzzFeed, The Huffington Post, Minneapolis Star-Tribune, and The L Magazine

Rebecca Makkai's first two novels, The Borrower and The Hundred-Year House, have established her as one of the freshest and most imaginative voices in fiction. Now, the award-winning writer, whose stories have appeared in four consecutive editions of The Best American Short Stories, returns with a highly anticipated collection bearing her signature mix of intelligence, wit, and heart.

A reality show producer manipulates two contestants into falling in love, even as her own relationship falls apart. Just after the fall of the Berlin Wall, a young boy has a revelation about his father's past when a renowned Romanian violinist plays a concert in their home. When the prized elephant of a traveling circus keels over dead, the small-town minister tasked with burying its remains comes to question his own faith. In an unnamed country, a composer records the folk songs of two women from a village on the brink of destruction.

These transporting, deeply moving stories—some inspired by her own family history—amply demonstrate Makkai's extraordinary range as a storyteller, and confirm her as a master of the short story form.
Music for Wartime: Stories
by Rebecca Makkai
Overall Review:
I've now read all of Rebecca Makkai's books, and though this particular one isn't my favorite so far, I did enjoy it. I even read some of the stories twice--just so I could be sure I got their full effect. The stories in this book don't have a whole lot of obvious things in common, but each of them is written in a unique style that carries from one story to the next. As with most story collections (or at least the ones I have read), this one has a quirkiness that is endearing and entertaining.
I enjoy a book that I can pick up and set down easily; this one is just that. It is filled with short stories, some of which last only a handful of pages, and some of which last for about twenty. Although none of the characters stick around long, I felt that I was able to get a sense of their personalities before the story ended. This book holds revelations of faith, war, love, and loss. It never felt like there was a dull moment.
This book holds seventeen stories--some of which I could be just as happy never having read, but several of them were delightful and will be ones that I remember as highlights of this little tome. If you're looking for something a little different to read this year, try Music for Wartime.
Content Analysis:
Profanity/Language: 11 religious exclamations; 6 mild obscenities; 2 derogatory names; 1 scatological word; 2 anatomical terms; 1 F-Word derivative.
Violence/Gore: A massacre is mentioned with no description; people are mentioned to be starving; a character had their finger chopped off as a punishment in one brief description with no blood or detail; a circus animal dies in one scene with some brief detail; a character is mentioned to have been shot fatally in a war; soldiers are mentioned to rape and pillage and be violent in general; soldiers are mentioned to strip a man after he is captured; a miscarriage is mentioned with no detail; terrorism is referred to with some brief detail (buildings destroyed, etc.); suicide by drugs is mentioned; bombings in a war occur with no detail; a character is mentioned to be run over and die with no detail; a motorcycle crash is mentioned and a fatality occurs, no detail is given; Nazi's show violence to their captives; humans are mentioned to be gassed and die in a war, and in an apartment years after the war.
Sex/Nudity: Adults flirt; a woman is implied to have been impregnated before marriage; adults kiss a couple of times; a woman mentions she wants to sleep with a man; a man is mentioned to be fertile; sex positions are referred to; sex is implied; affairs are suspected a few times; a woman observes her nude body in a mirror before bathing; an affair is referred to; a woman's bra and thong are referred to.
Mature Subject Matter:
Racism, gender/sex identity issues, war, terrorism, death, suicide.
Alcohol / Drug Use:
Some illegal drug use is mentioned; champagne is served to adults; drinking wine is mentioned; beer is served to adults; characters are depicted to be drunk; suicide by drugs is mentioned; an adult smokes a cigarette.
Reviewed By Lydia