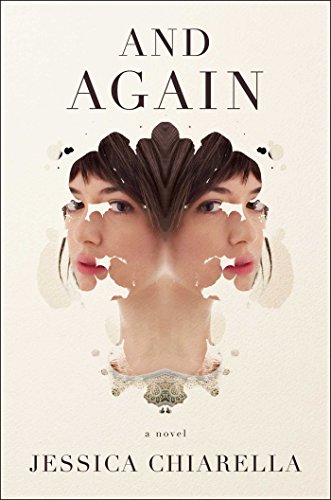 Publisher's Note:
In the spirit of Station Eleven and The Age of Miracles, this exciting literary debut novel imagines the consequences when four ordinary individuals are granted a chance to continue their lives in genetically perfect versions of their former bodies.

Would you live your life differently if you were given a second chance? Hannah, David, Connie, and Linda—four terminally ill patients—have been selected for the SUBlife pilot program, which will grant them brand-new, genetically perfect bodies that are exact copies of their former selves—without a single imperfection. Blemishes, scars, freckles, and wrinkles have all disappeared, their fingerprints are different, their vision is impeccable, and most importantly, their illnesses have been cured.

But the fresh start they've been given is anything but perfect. Without their old bodies, their new physical identities have been lost. Hannah, an artistic prodigy, has to relearn how to hold a brush; David, a Congressman, grapples with his old habits; Connie, an actress whose stunning looks are restored after a protracted illness, tries to navigate an industry obsessed with physical beauty; and Linda, who spent eight years paralyzed after a car accident, now struggles to reconnect with a family that seems to have built a new life without her. As each tries to re-enter their previous lives and relationships they are faced with the question: how much of your identity rests not just in your mind, but in your heart, your body
And Again: A Novel
by Jessica Chiarella
Overall Review:
I'm not sure what I was expecting from this book, but it sure wasn't what I got. This book was marvelously creepy, even though from the cover, I never would have thought that. I was expecting some generic, fictional portrayal of lives being messed up, and then fixed in some way that makes everyone happy. No. That was not this book at all. When you pick this book up, be aware that you are in for a surprise.
In the beginning, I caught myself feeling a little disappointed. The chapters are told from alternating points of view, which is always a little bit of a downer for me. However, once I read further into the book, I realized I liked how the author kept things simple. She didn't do too much of the stuff where one character is involved with another character and they all know each other, and they all state their opinions in their own narrated chapter. Nope. Everyone was pretty good about keeping inside their own narrative. I found myself eagerly following the lives of the four characters portrayed in this book.
I have never read a book that is adult fiction that is quite like this book. Young adult fiction? Yes. But adult? No. The story was written in such a way that it could really be set in any time from here on out. Technology wasn't really spoken of, and medical procedures weren't referred to much. The premise of the book wasn't clear immediately, but once I got several chapters in, I was pretty sure I knew what was up. This book will leave you hanging at the end of chapters, will make you wonder where society is headed, and will make you wonder what we are doing to our bodies and lives when we sign a paper on the dotted line. This is a wonderful book. Read it.
Review of Advance Reader Copy
Content Analysis:
Profanity/Language: 18 religious exclamations; 11 mild obscenities; 4 religious profanities; 3 derogatory names; 6 scatological words; 6 anatomical terms; 17 F-Word derivatives.
Violence/Gore: A bloody car crash is referred to with no detail; a woman is mentioned to be paralyzed for an extended period of time from a crash a long time ago; bullying occurs, a fight starts between a group of minor boys; a miscarriage is described in one brief scene with some light detail; a cup breaks and a boy gets a cut on his hand; an IV is mentioned to be pulled out by accident and some blood is mentioned.
Sex/Nudity: A woman desires to be kissed; rehab for a sexual addiction is joked about; adults kiss in a brief scene; a pair of dating adults sleep together one night; a married man kisses a woman he is not married to; a nude woman is mentioned to pose for an artist; a woman touches her husband sexually and kisses him in a brief scene; an unmarried couple are implied to undress and have sex in one brief scene with no detail; a brief sexual scene involving adults undressing occurs; a character is afraid they might have HIV; a man commits adultery; a minor girl is asked to dance for a man to view for his pleasure; a woman attempts to seduce a married man; a woman mentions she was pregnant as a teen; porn is mentioned with no detail.
Mature Subject Matter:
Shoplifting, politics, cancer, death, personal crises, adultery.
Alcohol / Drug Use:
Medical marijuana is mentioned to be used; adults are depicted drunk in a scene; ecstasy is mentioned; marijuana is smoked in several brief scenes; heavy drinking is referred to; smoking is suggested; drinking scotch is mentioned; a man craves a cigarette; a man smokes despite knowing it is harmful to him.
Reviewed By Lydia