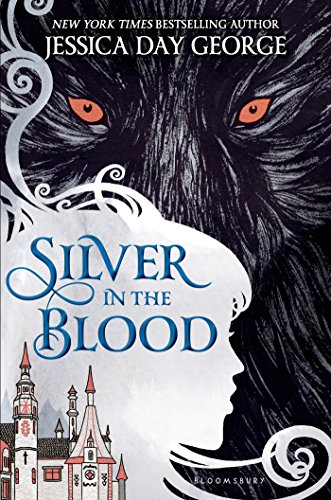 Publisher's Note:
As spoiled society girls from New York City circa 1890, Dacia and Lou never desired to know more about their lineage, instead preferring to gossip about their mysterious Romanian relatives, the Florescus. But upon turning seventeen, the girls must return to their homeland to meet their family, find proper husbands, and-most terrifyingly-learn the secrets of The Claw, The Wing, and The Smoke. The Florescus, after all, are shape-shifters, bound by a centuries-old tradition to do the bidding of the royal Dracula family and it is time for Dacia and Lou to take their place among the ranks. But when the devilish heir, Mihai Dracula sets his sights on Dacia as part of his plan to secure power over all of Europe, the girls choose to fight against this cruel inheritance with all their might. Only the dashing Lord Johnny Hardcastle and the mysterious Theophilus Arkady- members of a secret society charged with ridding the world of monsters-can help Dacia and Lou, but breaking the shackles of their upbringing will require more courage than the girls ever imagined.

The thrilling start to a richly drawn, romance-filled series, this epic adventure of two girls in a battle for their lives will have readers coming back for more.
This book was sent to Compass Book Ratings for review by Bloomsbury Children's Books
Silver In The Blood
by Jessica Day George
Overall Review:
Fans of Jessica Day George's YA novels simply must try Silver In The Blood. Similar to George's other YA novels, this has a bit of a dark side, which should be expected given the title, but it is not all evil and gloomy. The darkness makes one appreciate the romance, relationship building, and inspiring choices characters make in the story. I enjoyed watching the characters develop and change, even yo-yoing back and forth between the good and bad sides. This really added to the intrigue of the story because one never quite knew what certain characters would do. This book has a really fun format; within the typical third person point-of-view, it switches back and forth mostly between the two main characters, Dacia and Lou. Additionally, there are diary entries, letters, newspaper articles and telegrams to break things up a bit. George weaves a beautiful fable which will be loved by many including those who enjoy fairy tales, romances and shape-shifting stories. Silver In The Blood easily earned five stars!
Review was of an Advance Reader Copy
Content Analysis:
Profanity/Language: 3 mild obscenities; 4 derogatory names.
Violence/Gore: Many (33) brief incidents including character would rather die than do something; verbal threats; threatened with gun; character will kill another if certain action done; character wants to hurt or kill another; character mentions the potential for death; secondhand reports of animals killing animals and people; murderer mentioned; secondhand report of punching; reference to character impaling enemies; story of family line ending; reference to murders and suicides; reference to many getting killed during battle; secondhand report of babies getting killed; character shot but not killed; reference to book about vampires; fantasy characters fighting; reference to ghost in a story; fantasy character bit human character; punching; character bit another and got slapped in response; character shot and killed; many characters killed during battle.
Sex/Nudity: Several (19) brief incidents including kissing; holding hands; walking arm in arm; dancing; several incidents when shape-shifters remove clothing prior to transforming; male character tries to force girl onto bed; male character says he will "have his way" with a female character; reference to child born to young, unwed girl; male character grabs female character's butt.
Mature Subject Matter:
Gambling, murder of babies, death.
Alcohol / Drug Use:
Smoking car on train; reference to teens smoking; drinking wine with dinner; character drugged; secondhand report that character drinks a lot of alcohol; letter accuses someone of being drunk.
Reviewed By Jenny