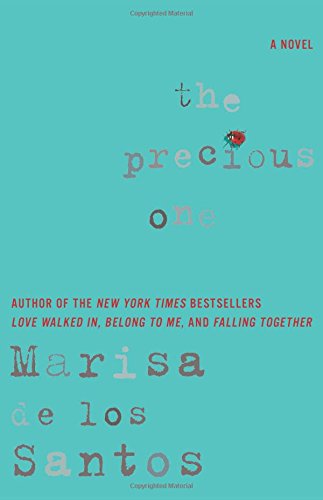 Publisher's Note:
From the New York Times bestselling author of Belong to Me, Love Walked In, and Falling Together comes a captivating novel about friendship, family, second chances, and the redemptive power of love.
In all her life, Eustacia "Taisy" Cleary has given her heart to only three men: her first love, Ben Ransom; her twin brother, Marcus; and Wilson Cleary—professor, inventor, philanderer, self-made millionaire, brilliant man, breathtaking jerk: her father.
Seventeen years ago, Wilson ditched his first family for Caroline, a beautiful young sculptor. In all that time, Taisy's family has seen Wilson, Caroline, and their daughter, Willow, only once.
Why then, is Wilson calling Taisy now, inviting her for an extended visit, encouraging her to meet her pretty sister—a teenager who views her with jealousy, mistrust, and grudging admiration? Why, now, does Wilson want Taisy to help him write his memoir?
Told in alternating voices—Taisy's strong, unsparing observations and Willow's naive, heartbreakingly earnest yearnings—The Precious One is an unforgettable novel of family secrets, lost love, and dangerous obsession, a captivating tale with the deep characterization, piercing emotional resonance, and heartfelt insight that are the hallmarks of Marisa de los Santos's beloved works.
The Precious One: A Novel
by Marisa de los Santos
Overall Review:
Many years ago I read a book by Marisa de los Santos, but something about it must have struck me as spectacular, because I picked this book up without knowing a single thing about it. That is rare for me. I like to do my research. In the case of The Precious One, I am glad I took the risk I did. Don't let the simple cover fool you; the story within this book is quite complex, detailed, and wonderfully satisfying.
I think this book could best be compared to a mixture of Diane Chamberlain and maybe Elizabeth Berg. It has a little bit of intrigue and mystique, and a little bit of romance, too. It is told in alternating voices of two females: Taisy and Willow. At first I wasn't sure what these two characters had in common, but it was clear pretty quickly just exactly who they were. After I figured that part of the story out, I was able to enjoy this book completely.
The characters in this book seem to go through a little bit of every tragedy there is, but nothing is focused on quite so much as Willow and the relationship she has with one of her favorite teachers. What begins innocently enough, turns into something bigger than she ever expected. Suddenly she isn't quite as mature and grown-up as she likes to think herself. I think this book has many parts that readers will not see coming, and be as surprised as I was at what becomes of this story of young love, betrayal, and family.
Content Analysis:
Profanity/Language: 19 religious exclamations; 18 mild obscenities; 4 religious profanities; 3 derogatory names; 5 scatological words; 2 anatomical terms; 3 F-Word derivatives. Not tallied: "bloody" used as a profanity.
Violence/Gore: Heart surgery is mentioned to occur; a character is reported to have died from cancer; threatening notes are left for a minor; character sleep walks and gets herself into potentially dangerous situations; a yard is set on fire as a prank; child abuse and sexual abuse are referred to.
Sex/Nudity: An extramarital affair is mentioned to occur; a minor is referred to as "whorish" and a "slut"; a teen pregnancy is referred to and implied; an adult male kisses a minor female's hand; making out is referred to; a minor-aged couple kisses; an adult male says he has imagined a minor girl in his bed; an adult male kisses a minor; an adult male carries on an inappropriate relationship with a consenting minor.
Mature Subject Matter:
Personal crises, marriage infidelity, underage drinking, divorce, inappropriate adult/minor relationships.
Alcohol / Drug Use:
An adult teacher serves a minor-aged student alcohol; a minor is mentioned to be dunk; adults drink alcohol; drug use is encouraged in one brief mention by a character.
Reviewed By Lydia