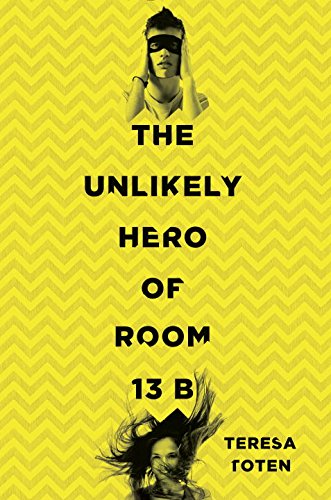 Publisher's Note:
Filled with moments of deep emotion and unexpected humor, this understand and wise novel explores the complexities of living with OCD and offers the prospect of hope, happiness and healing. Perfect for readers who love Eleanor & Park and All the Bright Places.

ADAM'S GOALS:
Grow immediately.
Find courage.
Keep courage.
Get normal.
Marry Robyn Plummer.

The instant Adam Spencer Ross meets Robyn Plummer in his Young Adult OCD Support Group, he is hopelessly, desperately drawn to her. Robyn has an hypnotic voice, blue eyes the shade of an angry sky, and ravishing beauty that makes Adam's insides ache. She's also just been released from a residential psychiatric program—the kind for the worst, most difficult-to-cure cases; the kind that Adam and his fellow support group members will do anything to avoid joining.
Adam immediately knows that he has to save Robyn, must save Robyn, or die trying. But is it really Robyn who needs rescuing? And is it possible to have a normal relationship when your life is anything but?
The Unlikely Hero of Room 13B
by Teresa Toten
Overall Review:
I don't know if you have noticed, but recently there has been a new trend in YA fiction: OCD. I am delighted to see this mental disorder highlighted in books, especially with the influx of adults reading "teen books". Mental illness is something everyone needs to be aware of, and it seems like more and more, it is the young adults, kids, and teens who are diagnosed. What better way to understand a problem than to read about it?
The Unlikely Hero of Room 13B is fantastic. Adam, the protagonist, is a teen boy who seems to be looking for some reason to be alive. His OCD causes him to look like a freak to most people, and his life is sort of falling apart around him. So when he joins a group of people who are going through the same thing, he finds a friend where he never would have expected. I am sure I will not be the only one who starts to cheer him on. Adam is the perfect example of what it is like to live with a mental disorder like OCD and be a teen. He is striving to seem "normal" and just can't seem to get there.
If you suffer from OCD, or know someone who does, I would highly recommend reading this book. It is a quick, soulful read that won't answer all of your questions, but it will get you on the pathway to understanding, without putting you to sleep or making you feel burdened. Adam and his "group" are a bunch of characters you won't soon forget.
Content Analysis:
Profanity/Language: 20 religious exclamations; 42 mild obscenities; 3 religious profanities; 17 derogatory names; 12 scatological words; 9 anatomical terms.
Violence/Gore: A minor reports that their mother committed suicide; a minor says she has cut herself to self-harm; Jesus is mentioned to be depicted hanging from a crucifix in a church; a character receives threatening letters that call her derogatory names; a character is mentioned to have used a plastic bag to suffocate herself and to have been found by her minor-aged daughter; a character is injured and has to go to the hospital, no description is given; a character is mentioned to have fallen and hit her head.
Sex/Nudity: A minor-aged boy realizes he is sexually attracted to a girl by the way his body responds when he sees her; a minor-aged boy expresses a desire to kiss a girl he knows; a minor-aged feels a need for a hug and kiss from the opposite sex; a girls breasts are mentioned to be "almost spilling out of her top", a minor boy notices this; a character is referred to as "gay".
Mature Subject Matter:
Divorce, lying, hoarding, mental illness, suicide.
Alcohol / Drug Use:
An adult woman is referred to as being "a bit tipsy"; adult drinks vodka.
Reviewed By Lydia