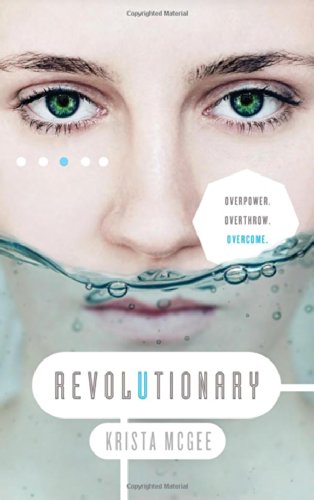 Publisher's Note:
Back in the hands of the State, Thalli is caught in a horrible game of power—with consequences reaching further than she ever imagined.
After several months aboveground, Thalli had almost forgotten what living in the State was like. Programmed to be without emotions or curiosity, she was always an anomaly there. Too emotional. Too curious. Citizens of the State should behave exactly the way the Scientists designed them to behave: work in their assigned fields, maintain productivity.
Thalli's entire genetically engineered generation has been eradicated by a scientocracy that believes human life is expendable. Now a pawn in a mad game of manipulation, held hostage, and tortured in the name of the State, Thalli can barely summon the strength to hope that the future of humanity could be any better.
She clings to her new faith in the Designer. But when she discovers that even the few villages aboveground are in danger of State domination, that fragile faith begins to crumble.
As Thalli, Berk, and Alex make plans to overthrow the evil Dr. Loudin, a chilling secret explains why they have been left alive at all . . . a personal secret that will haunt Thalli forever. And as she struggles with this new truth, she also struggles with decisions of the heart.
Can the State's expansion be stopped? Or will humanity—above and below the surface—be irreparably damaged? Thalli is faced with a purpose both overwhelming and undeniable: to assume the role of a Revolutionary.
This book was sent to Compass Book Ratings for review by Thomas Nelson
Revolutionary
by Krista McGee
Overall Review:
Picking up right where Luminary left off, Revolutionary concludes the excellent Anomaly trilogy. The characters from book two are also the cast for book three so the reader gets to delve further into their lives and to know them better. The love triangle from the previous two books continues but becomes more complicated, even deadly. The reader also learns a special surprise about the villain of the story which adds some complexity to the plot. Even more than the previous two books, this one has a Christian theme throughout. The believers struggle with many choices because of their religious beliefs and often have to defend those beliefs to the atheists around them. Krista McGee takes the suspense to the end and includes some unexpected events that really add to the excitement. Dystopian, romance, and Christian fans will all love the final book of this great series.
Content Analysis:
Profanity/Language: None
Violence/Gore: Many (45) brief incidents including joking about suicide; verbal threats; mention that characters will be killed; secondhand reports of death and murder; reference to plagues; secondhand report that babies are "discarded"; secondhand report of character getting beaten; mention of glass windows shattering; character kicking another and receiving a bloody nose; punching; pushing; character leaves another unconscious; characters shocked (with device similar to taser); character attempts to choke another; unconsciousness caused by drug given to character; character has a stroke; dam broken causing flooding; death and murder.
Sex/Nudity: Many (33) brief incidents including hugging; kissing; touching face; cuddling; holding hands; arm around; reference to procreation; character rubs another's back.
Mature Subject Matter:
War, murder, slavery mentioned.
Alcohol / Drug Use:
Characters drugged to cause submissiveness; character drugged to cause unconsciousness; character was drunk.
Reviewed By Jenny