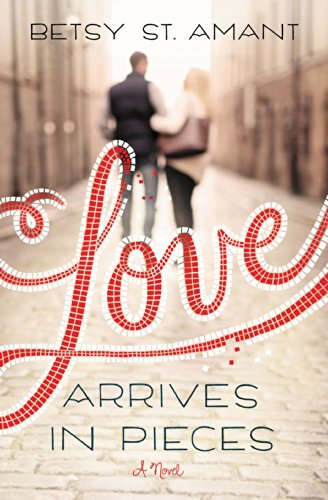 Publisher's Note:
For so long, Stella was known for her beauty. Now, with her heart stripped bare, she must discover who she really is.
Former pageant queen Stella Varland doesn't trust beauty anymore after her divorce. Her appearance betrayed her and led to her brokenness—so instead of being beautiful, now she tries to make beautiful things, but always falls short. So she keeps her passion for her secret art to herself and focuses on her interior design work. But if she doesn't get another job soon, she'll be stuck living with her parents.
Contractor Chase Taylor is determined to live a life of no regrets after losing his fiancée in a car crash. Now he lives life at full speed, striving to see how much he can accomplish. He knows if he slows down, he'll fall apart. So he returns home to Bayou Bend to renovate the town's old theater, and is shocked to learn former flame Stella is the designer for the project.
Forced to work together, Chase and Stella battle their chemistry and their pasts as they struggle to compromise and come together on a vision for the theater. Chase doesn't understand why Stella is such a subdued version of herself, while Stella doesn't get why Chase thinks he understands her. Their wills clash as they attempt to hide their brokenness—and their unresolved feelings for each other—until Chase discovers the hidden parts of Stella, losing her trust in the process.
A near catastrophe, a fire, and a small-town gossip mill finally force both Stella and Chase to realize that they have a choice—to hold on to the shards of their pasts, or surrender their fragmented pieces to the One who makes a beautiful masterpiece from the broken.
This book was sent to Compass Book Ratings for review by Zondervan
Love Arrives in Pieces
by Betsy St. Amant
Overall Review:
Love Arrives in Pieces by Betsy St. Amant is the second book which is based in the town of Bayou Bend, Louisiana. The first book, All is Fair in Love and Cupcakes, is not essential reading in order to enjoy this novel, but it does provide a lot of background understanding. Love Arrives in Pieces explores a lot of emotional challenges people experience and also touches on how these can be resolved or reduced with the help of God. The religious aspect is subtle and not preachy.
The story is a slower-paced read which really doesn't focus much on the setting of the story. In other words, if readers are hoping it will take them back to small town Louisiana and all of its humidity, there will be disappointment. St. Amant focuses most of her book on the development of her characters and their interactions. Bayou Bend is the setting, but you don't really get a feel for the scenery of the town.
Stella, one of the main characters of the book, has some serious issues and many of them become apparent pretty quickly. The author manages to tidy them all up by the end of the book, but she almost seems to resolve them too easily. Lots of people will relate to certain aspects of the main characters' challenges, but most will probably not understand them all. The author also wisely chooses to let readers know that the character has sought professional help.
The development of the romantic aspects of this story comes slowly as characters learn to deal with their own personal problems. As a result, the author allows time to pass, before committing the protagonists to a relationship. It works well in this situation, but those hoping for a whirlwind romance might have to find another story.
Review of a Digital Advanced Review Copy
Content Analysis:
Profanity/Language: None
Violence/Gore: A person kicks a chair out from under someone; one character shoves another.
Sex/Nudity: Non-married characters embrace and kiss; a character dreams of being naked in front of people; a character is in her underwear, no sexual implications.
Mature Subject Matter:
Divorce, marital infidelity, death of family members.
Alcohol / Drug Use:
None
Reviewed By Susan