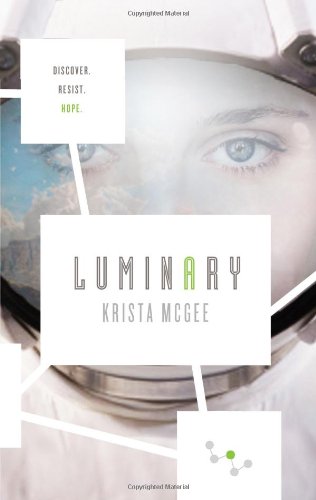 Publisher's Note:
Thalli thought escaping to the surface would mean freedom. But is she any less of an anomaly aboveground?
After escaping an underground annihilation chamber, Thalli, Berk, Rhen, and John find themselves fleeing across the former United States, aboveground for the first time. As the defectors cross the for gotten landscape, the three youths see things the y had only read about on screens: horses, rain, real books—and a colony of unsanctioned survivors living the ancient way in a town called New Hope.
When the citizens of New Hope reveal the truth of what happened years ago, Thalli is left unsettled and skeptical of everything she's ever been told. Can she trust anything from the State, including her own feelings for Berk? When she volunteers for a peace mission to New Hope's violent neighbor, Athens, her confusion mounts as the supposedly ruthless Prince Ale x turns out to be kind and charming. Although everyone in New Hope warned her not to, she can't help but fall for him.
Meanwhile, John's unwavering faith in the goodness of the Designer begins to make its mark on Thalli's heart. But can Thalli really come to trust in a generous, protective Designer who rules over all things? Would that not be setting herself up for another betrayal?
The time for her to decide is now . . . because the State is closing in.
This book was sent to Compass Book Ratings for review by Thomas Nelson
Luminary
by Krista McGee
Overall Review:
As the second installment of the Anomaly series, Luminary continues a fantastic story that is reminiscent of Jeanne Duprau's Books of Ember series. Krista McGee will envelop you in her dystopian world with much suspense, many twists, and a love triangle full of complications. We find Thalli in both a new setting and a new adventure for this part of the story, and we get to see what she is really made of. I loved that she wasn't the whiny teenager one so often reads about in many YA novels, but rather she was full of layers and depth that McGee peels away again and again. Along with some of the favorite characters from Anomaly we are introduced to several new, great characters. Even though this is a second book in the series, it is not absolutely necessary to start with book one to understand what is happening in Luminary (even though I highly recommend the first book as well). The final page has a major cliff-hanger but luckily the next book, Revolutionary has already been published.
Content Analysis:
Profanity/Language: None
Violence/Gore: Many (37) brief incidents including character wants to hit another; potential death; verbal threats; character nearly burned; gun aimed at character; secondhand reports of many dying; secondhand reports of murder including babies; reference to family being burned to death; secondhand report of character getting tortured; mention of violent Bible story; character's wrists restrained and hurt because of it; character thrown around and starved; character attacked by animal and life threatened; vehicle crash causing life-threatening injuries; attempted murder; characters drugged to become submissive; character received shot that causes unconsciousness; secondhand report of child getting kidnapped and mistreated (no further detail given).
Sex/Nudity: Several (12) brief incidents including hugging; hand holding; touching face and arm; rubbing back.
Mature Subject Matter:
Theft, kidnapping and child mistreatment (mentioned); torture (mentioned); starvation.
Alcohol / Drug Use:
Characters drugged often to be controlled.
Reviewed By Jenny