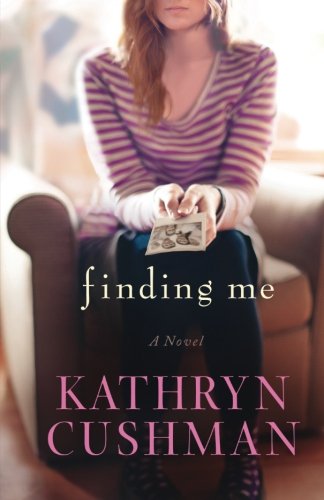 Publisher's Note:
What would you do if you learned your life was a lie?

All her life, Kelli Huddleston has been told the story of a fire--a fire that killed her mother and two siblings when she was an infant. After her father's death though, she uncovers evidence of a different story, including clippings about a boat accident that killed a young father and his infant daughter. And Kelli quietly realizes the story of her life has been a fiction.


How far would you go to discover the truth?

Armed with only a few pictures of what she thinks might be her family, Kelli crosses the country to Tennessee, determined to uncover the truth about what happened over twenty years ago in a small southern town. When the trip threatens to open doors to the past better left shut, and her plans for the future are jeopardized, Kelli is faced with an agonizing choice that will change her life forever.
This book was sent to Compass Book Ratings for review by Bethany House Publishers
Finding Me
by Kathryn Cushman
Overall Review:
Finding Me by Kathryn Cushman explores some of the best and worst qualities people possess. The basic plot is based on a very unpleasant premise and the far-reaching effects of poor choices. The main character is especially distraught about her situation and this causes her to act in unnatural ways. It makes one wonder how he or she would act in similar circumstances.
This book spent most of its pages focused on the emotional struggles of the main character and not romantic entanglements. Although the main love interest is not especially friendly at the start, it is nice that he is not portrayed as a mean or rude person. The love story plays a small role in the story, but is actually overshadowed by more important issues.
Cushman writes a story which is filled with opportunities for introspection and soul-searching and yet the story reads easily and simply. Part of the appeal here comes from the painful and unique topic covered. The ending of the story really adds to this feeling of depth and is especially powerful, because the main character learns to value herself based on who she is and not what her family members have done.
Review of a Digital Advance Review Copy.
Content Analysis:
Profanity/Language: None
Violence/Gore: Report of a parent being emotionally and physically abusive, but no details.

Sex/Nudity: Report of a woman sleeping with her own spouse, sex implied; married characters embrace; non-married characters kiss and hold hands.
Mature Subject Matter:
Death of parents, loss of a child, marital infidelity.
Alcohol / Drug Use:
Report of adults consuming daiquiris; report of a teen drinking alchohol at a party; report of an adult drinking and taking pills.
Reviewed By Susan