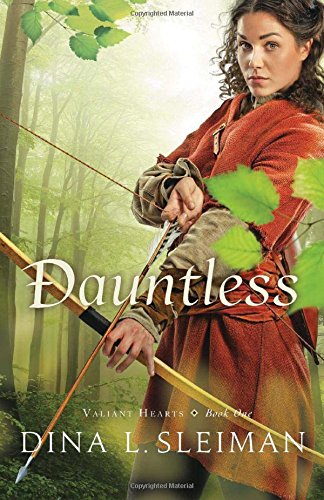 Publisher's Note:
Where Legend and History Collide,
One Young Woman Will Fight for the Innocent


Born a baron's daughter, Lady Merry Ellison is now an enemy of the throne after her father's failed assassination attempt upon the king. Bold and uniquely skilled, she is willing to go to any lengths to protect the orphaned children of her former village--a group that becomes known as "The Ghosts of Farthingale Forest." Merry finds her charge more difficult as their growing notoriety brings increasing trouble their way.

Timothy Grey, ninth child of the Baron of Greyham, longs to perform some feat so legendary that he will rise from obscurity and earn a title of his own. When the Ghosts of Farthingale Forest are spotted in Wyndeshire, where he serves as assistant to the local earl, he might have found his chance. But when he comes face-to-face with the leader of the thieves, he's forced to reexamine everything he's known.
This book was sent to Compass Book Ratings for review by Bethany House Publishers
Dauntless
by Dina L. Sleiman
Overall Review:
Dauntless is the first of three books planned for the Valiant Hearts series by Dinal L. Sleiman. Apparently all books in the series will focus on strong female characters filling traditionally male roles. All of the books will be set in medieval times.
The story found in Dauntless provides readers with a Robin Hood-like character named Merry. Although most of the storyline is fairly predictable, the author puts in just enough twists to have readers question the direction of the story and the roles the characters will play. The plot surrounding the need for Merry and her band of children to hide in the forest provides interest and variety to the traditional Robin Hood legends.
Overall a pleasant read that integrates religious values into its themes. There are discussions regarding God and miracles. Lovers of Robin Hood legends and medieval historical fiction will find pleasure in this story and those enjoying romance will certainly want to find out how things turn out for Merry and her love interests. The ending is satisfactory and readers will not be left hanging while waiting for a sequel.
Review of an Advanced Reader Copy.
Content Analysis:
Profanity/Language: 2 derogatory names.
Violence/Gore: Teens practice battle techniques; many references that characters will be hung; child falsely implies he has been beaten by his parent; character is kidnapped and tied up; character desires to snap another's neck; report of a character using a boot to hold another on the ground; several fights with swords including injuries which have pooling or oozing blood; report of a person killing one's family; character threatens a child with a knife; person shot with an arrow and implied death by sword.
Sex/Nudity: Non-married characters kiss; one more passionate kiss; non-married characters embrace and hold hands.
Mature Subject Matter:
Death of family members, war, illegitimate child.
Alcohol / Drug Use:
None
Reviewed By Susan