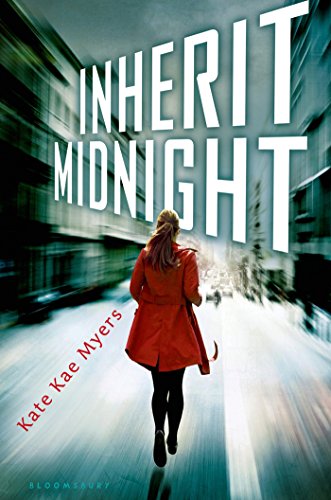 Publisher's Note:
The Competition:

Outlandishly wealthy Grandmother VanDemere has decided to leave her vast fortune to the family member who proves him or herself worthiest-by solving puzzles and riddles on a whirlwind race around the globe, from the mines of Venezuela to the castles of Scotland. There will be eight competitors, three continents . . . and a prize worth millions.

The Players:

Seventeen-year-old Avery is the black sheep of the VanDemere clan, the ostracized illegitimate daughter. Finally, she has a chance to prove herself . . . and to discover the truth about her long-lost mother.

Marshall might be Avery's uncle, but there's no love lost between the two of them. He's her main competition, and he'll do anything to win-including betray his own children.

Riley is the handsome son of Grandmother VanDemere's lawyer. As the game progresses, Avery falls hard for Riley. Suddenly, losing the game might mean losing him, too.

As the competition takes treacherous turns, it becomes clear there can only be one victor. Who can Avery truly trust? And is winning worth her life?
This book was sent to Compass Book Ratings for review by Bloomsbury Children's Books
Inherit Midnight
by Kate Kae Meyers
Overall Review:
Inherit Midnight is an entertaining story in which the family members of an elderly woman all compete for the family's fortune. I was excited to pick up this book and my anticipation was met with satisfaction. Kate Kae Myers gave the reader some great characters from the family history buff grandmother to the foot-kissing uncle. I especially liked the main character, Avery. Despite growing up with all the money she could ever want and being surrounded by selfish people, she still managed to grow up to be a good, level-headed person without the sense of entitlement one might expect. It was also interesting to see what happened with her throughout the competition as the underdog (and despised one) of the family. With shocking twists, deceit and heart-warming family reunions, the story had a lot of elements to appeal to a broad audience. Those who enjoyed The Westing Game or just enjoy reading about a good competition will like Inherit Midnight.
Review of Advance Reader's Copy
Content Analysis:
Profanity/Language: 2 mild obscenities; 3 derogatory names; 1 offensive hand gesture.
Violence/Gore: Many (27) brief incidents including mention that dog will bite off leg if given a chance; character wants to slap another; threats; secondhand report of a knee injury; secondhand reports of death; reference to killing; character hits another with no life-threatening injuries sustained; fist fights; character shot with an empty bullet; character shot and bullet skimmed neck.
Sex/Nudity: Many (27) brief incidents including touching back; dancing; holding hands; arm around; hugging; kissing; female character removes shirt in front of male character (non-sexual reason); character called sexual derogatory name; secondhand report of an affair.
Mature Subject Matter:
Secondhand report of an affair, divorce, report of death.
Alcohol / Drug Use:
Character in rehab; secondhand report of teenage character receiving a DUI.
Reviewed By Jenny