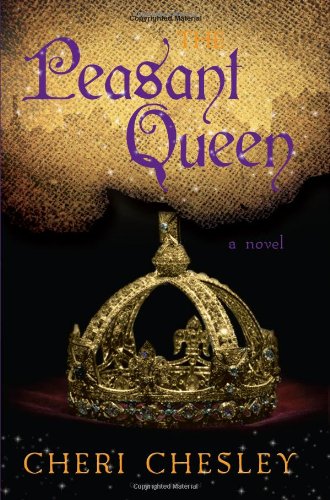 Publisher's Note:
After running away from home, Krystal is transported to a faraway kingdom where an evil tyrant is bent on taking the crown - and Krystal's hand in marriage. But when she falls in love with the rightful heir to the throne, she must make an impossible choice: sacrifice her one chance at happiness or face the destruction of an entire kingdom.
This book was sent to Compass Book Ratings for review by Cedar Fort
The Peasant Queen
by Cheri Chesley
Overall Review:
The plot of "The Peasant Queen" is incredibly reminiscent of "The Princess Bride." The kingdom is just as fantastical, the men just as handsome, and the sword fighting just as predominant. "The Peasant Queen" features both a strong heroine and a fantastic villain—both well-developed, intense characters, and the pacing is great which makes it a quick read. Unfortunately because the novel is so character-driven, the epic action-adventure part, the sword fighting and magic, is left feeling shallow. I would suggest "The Peasant Queen" if you're in the mood for a quick, "cute" read, unafraid of all the trite phrases a G-rated romance novel has to offer.
Content Analysis:
The violence in this book is very mild; there is sword fighting and practicing throughout and a couple of pet dog attacks, but nothing that feels intense or gruesome. Only are two instances of serious injury but no details that would make you squirm.
There is one scene where a drunken man tries to seduce a woman in her bed chamber, but she is rescued before anything becomes uncomfortable to the reader and nothing inappropriate is said or done. There's also a scene including passionate kissing which is actually more of an innuendo, as well as a discussion about consummating a marriage.
Mature Subject Matter:
***
Alcohol / Drug Use:
***
Reviewed By SqueakyCleanReads