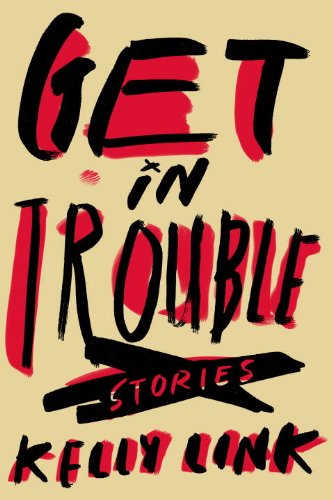 Publisher's Note:
She has been hailed by Michael Chabon as "the most darkly playful voice in American fiction" and by Neil Gaiman as "a national treasure." Now Kelly Link's eagerly awaited new collection—her first for adult readers in a decade—proves indelibly that this bewitchingly original writer is among the finest we have.

Link has won an ardent following for her ability, with each new short story, to take readers deeply into an unforgettable, brilliantly constructed fictional universe. The nine exquisite examples in this collection show her in full command of her formidable powers. In "The Summer People," a young girl in rural North Carolina serves as uneasy caretaker to the mysterious, never-quite-glimpsed visitors who inhabit the cottage behind her house. In "I Can See Right Through You," a middle-aged movie star makes a disturbing trip to the Florida swamp where his former on- and off-screen love interest is shooting a ghost-hunting reality show. In "The New Boyfriend," a suburban slumber party takes an unusual turn, and a teenage friendship is tested, when the spoiled birthday girl opens her big present: a life-size animated doll.

Hurricanes, astronauts, evil twins, bootleggers, Ouija boards, iguanas, The Wizard of Oz, superheroes, the Pyramids . . . These are just some of the talismans of an imagination as capacious and as full of wonder as that of any writer today. But as fantastical as these stories can be, they are always grounded by sly humor and an innate generosity of feeling for the frailty—and the hidden strengths—of human beings. In Get in Trouble, this one-of-a-kind talent expands the boundaries of what short fiction can do.
This book was sent to Compass Book Ratings for review by Random House
Get in Trouble: Stories
by Kelly Link
Overall Review:
I have mentioned in previous reviews how I have a love-hate relationship with collections of short stories. Some are great, and some not so much. I have found it usually depends on the author. Sometimes they have a knack for fitting a whole story into a chapter's worth of words, and sometimes they don't. Kelly Link proved to me in her book Get in Trouble that she has "the knack".
The first story in this book held a certain magical feel about it, and I was never quite sure exactly who or what I was reading about. The "summer people" could have been real or imagined after all, but whatever the creatures were, they made me want to know more about them. The next story became a little weird and wasn't really my thing, but after that, I felt like the rest of the stories were fun and quirky, and easy to follow. I like how this book is full of little ideas that the author probably didn't think could sustain a full-length book, but decided to dedicate some space to anyway. Perhaps that is what all collections of short stories are?
To me, a good collection of short stories doesn't necessarily have to follow a certain thread, or have similar subjects. They just have to be funny, interesting, and hold my interest. The ones in this book were all that and more, and I will be looking for more of Kelly Link's books in the future.
Review of an Advance Review Copy
Content Analysis:
Profanity/Language: 4 religious exclamations; 7 mild obscenities; 6 derogatory names; 4 scatological words; 7 anatomical terms; 17 F-Word derivatives.
Violence/Gore: A stalker is mentioned to break into a house; creepy ghost stories are told and referred to; a murder occurs; girls' body is found crushed under a tree; a character cuts his wrists deeply, blood and gore is briefly described.
Sex/Nudity: Adults kiss; a girl kisses another girl in a sexual way; a sex tape is referred to; porn is mentioned with no description; some nudity with no sexual innuendo is mentioned; a couple is mentioned to be "sleeping together"; a girl meets with an older man and has a relationship with him; sex is referred to several times; sex is implied several times; sexual innuendo with nudity is mentioned
Mature Subject Matter:
Death, underage drinking, paranormal/ghosts.
Alcohol / Drug Use:
Adults smoke; adults drink; pot smoking is mentioned; minors drink; drug use is mentioned.
Reviewed By Lydia