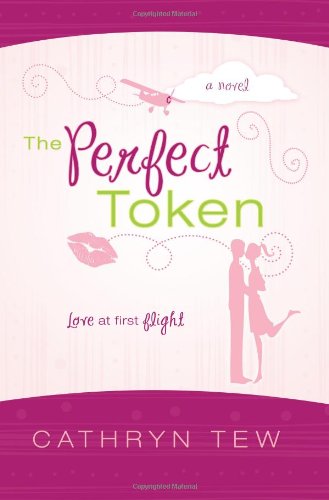 Publisher's Note:
A young woman, Brietta, is two-timed by her boyfriend and leaves her home in Alaska to pursue a career in engineering. She takes flying lessons, teaches private diving lessons, and meets John, who recognizes her from a dream he had long before meeting her.
This book was sent to Compass Book Ratings for review by Cedar Fort
The Perfect Token
by Cathryn Tew
Overall Review:
The Perfect Token by Cathryn Tew is a great read for anyone who loves stories about dating and romance. It was a perfect portrait of an ordinary girl at college who falls in love. What a funny, romantic, clean, and cute book! I loved how devoted the main character was to keeping her high standards and would recommend this book especially to LDS teenagers. It does, however, have continual references to the LDS religion and therefore would probably be best for an LDS audience.
Content Analysis:
The Perfect Token is perfectly clean in every way. Although there are alot of romantic relationships through-out the book there are no inappropriate sexual descriptions or comments. In fact, abstinence until marriage and caution in physical relationships seems to be encouraged. There is no profanity, violence, or mature themes in this novel. You could safely give this book to any age of a reader.
Mature Subject Matter:
***
Alcohol / Drug Use:
***
Reviewed By SqueakyCleanReads