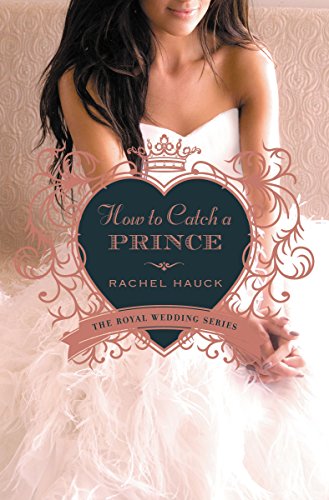 Publisher's Note:
Behind him, beside him, before him, the synchronized cathedral bells began to ring out.
One, two, three . . .
Then she said it first. The words his heart burst to share. "I love you, Stephen. You are my true prince."
An American heiress and a crown prince seem destined to be together. Will the devastation of war keep them apart forever?
American heiress Corina Del Rey caught her prince once. But the tragedy of war kept her too long in a fog of grief. Now she's shifting her life forward, reigniting her career as a journalist. Still, nothing can relieve her of the secret and the love she carries in her soul.
Prince Stephen of Brighton is one of the world's most eligible bachelors and a star rugby player, trying to make sense of his life. His days in Afghanistan with the Royal Air Command will mark him forever. And he can't shake their dark shadow.
But when his brother, King Nathaniel, confronts him with a document the prince thought long buried and forgotten, Stephen is forced to face the pain of his past and the love he left behind.
With a little heavenly help, Prince Stephen and Corina embark on a journey of truth. But when the secrets are revealed, can they overcome, move forward, and find love again?
This book was sent to Compass Book Ratings for review by Zondervan
How to Catch a Prince
by Rachel Hauck
Overall Review:
How to Catch a Prince by Rachel Hauck is the third book of the Royal Wedding series. The premise of the story is quite fascinating, but the religious applications seem a bit twisted. The only way to explain this without giving away key plot points is to say the Manor is an unnecessary element and those characters placed in realistic settings would convey a similar effect. The messages of forgiveness and the love of God are great messages, but the hokey aspects interfere.
The author creates some fun characters and some that lack personality. The best part of these characters is seeing that there is more to them than first appears. One of the saddest aspects of this story is that the character I wanted most to know is dead before the story begins. Overall, this is not a bad story, but something was lacking. This book is a pretty fast read and will provide entertainment. The ending concludes satisfactorily and those looking for romance will find a story focused on lost and reclaimed love.
Review of an Advance Review Copy.
Content Analysis:
Profanity/Language: None
Violence/Gore: Many references to characters who died in war; person speculates that he would have pummeled someone; report of a suicide; one page describing past event in which people died in an explosion; person threatened to kill others; figurative reference to having someone's blood on one's hands; character remembers seeing someone bleeding and dying.
Sex/Nudity: Married people kiss, embrace and hold hands; person remembers intimacy and making love with spouse, but only using the aforementioned words; married person refers to spouse as person who shared his bed; married character recalls lying in bed with wife; character refers to another as sexy; married couple snuggles in bed, but no sex implied.
Mature Subject Matter:
War, death of family member, death of a friend.
Alcohol / Drug Use:
Adults drinking and a few are drunk; adult smokes cigarettes; reference to a character looking stoned.
Reviewed By Susan