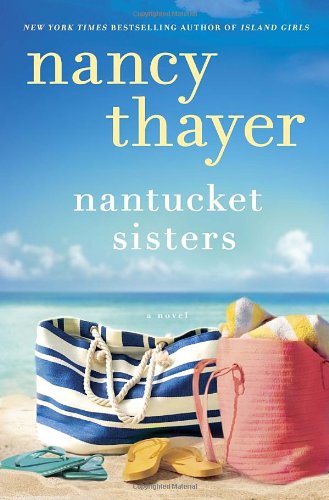 Publisher's Note:
NATIONAL BESTSELLER

Friendship takes center stage in New York Times bestselling author Nancy Thayer's captivating, emotionally charged novel featuring all the tenderness and wit, drama and romance that readers have come to expect from this insightful, much-loved writer.

When they meet as girls on a beach in Nantucket, Maggie McIntyre and Emily Porter become fast friends—though Emily's well-heeled mother would prefer that she associate with the upscale daughters of bankers and statesmen rather than the child of a local seamstress. But the two lively, imaginative girls nevertheless spend many golden summers together building castles in the sand, creating magical worlds of their own, and forging grand plans for their future.

Even as Emily falls for Maggie's brother, Ben, and the young women's paths diverge, the duo remain close friends. Then the unthinkable happens: a lifelong friendship is pushed to its breaking point with the appearance of the handsome, charismatic, charming, and incredibly sexy Wall Street trader Cameron Chadwick—upending both of their lives.

Struggling with the difficult choices they have made and the secrets they have kept, Maggie and Emily find the road to love and fulfillment is full of bumps and twists, as well as entirely unexpected and quite wonderful turns of the heart. They also learn that while true love may be rare, a true friendship is rarer still.
Nantucket Sisters: A Novel
by Nancy Thayer
Overall Review:
Once again, I find myself reading a book about the island of Nantucket, a place that I have never been to, and yet I almost feel as though I have since I have read so many fiction books that describe its beauty and charm. Nancy Thayer and Elin Hilderbrand are two authors that come to mind when I think of books about Nantucket. They have each written several books that are based on characters who live on or summer vacation on the island. If you haven't read anything by these authors, I would encourage you to try Nantucket Sisters, and see if you, too, fall in love with the characters and location in the story.
I love how Nancy Thayer is so good at writing about her characters and their lives--making them so interesting and true to life. I almost feel as if I am watching a really well-casted movie when I read her books; it's so easy to envision what she is writing about. Nantucket Sisters is similar to other books I have read by Ms. Thayer, but it felt especially good to read this book because I read it in November and to be transported to a warm island in the midst of a bone-chilling fall was just what I needed.
Maggie and Emily are two girls that live on the island of Nantucket, and although they lead very different lives, they are the best of friends from the get-go. They spend their days exploring the island (the descriptions of the scenery are divine!) and writing stories together. They are young, free, and have wild imaginations. They reminded me of myself and my best friend when we were young. I think many women reading this book will be able to relate to the main characters in this book, but even if you can't, the girls who this story spotlights are such fun characters to follow on their life journey.
The two girls turn into women, and then the trouble starts. They each have stresses and concerns, and drift apart. Then one day after such a long time apart, they come together and their reunion, though under unexpected circumstances, brings them closer than they've ever been. I think this book was a good reminder to me that even though friendships can grow and change, and maybe even break apart over the years, there is always a chance that a strong one will survive despite the hardest times.
Content Analysis:
Profanity/Language: 5 religious exclamations; 6 mild obscenities; 1 derogatory nae; 4 scatological words; 1 anatomical term; 7 F-Word derivatives.
Violence/Gore: Vandalism and stealing are mentioned; an abortion is mentioned as an option to a pregnant woman; a character is mentioned to have died from a heart attack; an accident occurs and there are no survivors, this is not described in detail; two young characters almost drown.
Sex/Nudity: Adults kiss several times; a mature discussion regarding sex is had; a girl hints at being sexually active; two girls find condoms in a minor male's room; minors have sex in one brief scene, some nudity is mentioned; adults are mentioned to have sex in one brief scene; adults are described to be nude with sexual innuendo in several brief scenes; an affair is mentioned; a couple has sex before marriage; a one night stand is referred to; a couple is mentioned to be "sleeping together".
Mature Subject Matter:
Personal crises, death, divorce.
Alcohol / Drug Use:
Adults drink.
Reviewed By Lydia