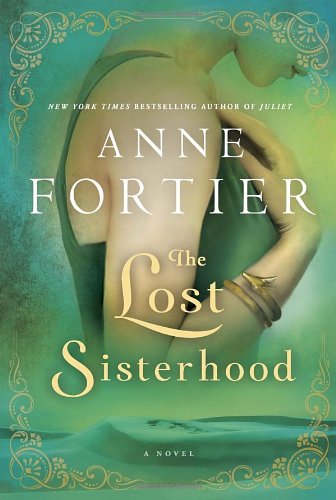 Publisher's Note:
From the author of the New York Times bestseller Juliet comes a mesmerizing novel about a young scholar who risks her reputation—and her life—on a thrilling journey to prove that the legendary warrior women known as the Amazons actually existed.

Oxford lecturer Diana Morgan is an expert on Greek mythology. Her obsession with the Amazons started in childhood when her eccentric grandmother claimed to be one herself—before vanishing without a trace. Diana's colleagues shake their heads at her Amazon fixation. But then a mysterious, well-financed foundation makes Diana an offer she cannot refuse.

Traveling to North Africa, Diana teams up with Nick Barran, an enigmatic Middle Eastern guide, and begins deciphering an unusual inscription on the wall of a recently unearthed temple. There she discovers the name of the first Amazon queen, Myrina, who crossed the Mediterranean in a heroic attempt to liberate her kidnapped sisters from Greek pirates, only to become embroiled in the most famous conflict of the ancient world—the Trojan War. Taking their cue from the inscription, Diana and Nick set out to find the fabled treasure that Myrina and her Amazon sisters salvaged from the embattled city of Troy so long ago. Diana doesn't know the nature of the treasure, but she does know that someone is shadowing her, and that Nick has a sinister agenda of his own. With danger lurking at every turn, and unsure of whom to trust, Diana finds herself on a daring and dangerous quest for truth that will forever change her world.

Sweeping from England to North Africa to Greece and the ruins of ancient Troy, and navigating between present and past, The Lost Sisterhood is a breathtaking, passionate adventure of two women on parallel journeys, separated by time, who must fight to keep the lives and legacy of the Amazons from being lost forever.
This book was sent to Compass Book Ratings for review by Ballantine Books
The Lost Sisterhood
by Anne Fortier
Overall Review:
In the mood for adventure? New York Times bestselling author Anne Fortier delivers action and so much more in her latest novel, The Lost Sisterhood. Brimming with history, mystery and romance, Sisterhood follows two tenacious and well-liked characters, Diana and Myrina. Though the two women live centuries apart, Fortier cleverly parallels their journeys in alternating chapters within the book. Readers will be entertained and enlightened with the novel's extensive research regarding the Amazon warriors, and may even be motivated to use the story like Fortier hopes, as "a springboard to dive into mysteries of the past". Despite its massive size (over 500 pages!), The Lost Sisterhood has great pacing and a sensational plot that really picks up speed in the last 100 pages. This is an enjoyable work of historical fiction!
Content Analysis:
Profanity/Language: 2 religious exclamations, 25 mild obscenities, 19 derogatory names, 6 scatological words, 2 anatomical terms, 5 f-word derivatives.
Violence/Gore: Several verbal threats; multiple secondhand reports of violence; multiple scenes of violence, involving battle, physical abuse and a duel; multiple non-detailed scenes of violent death, including characters being beheaded or killed in battle; a brief scene of intense violence and an extended scene of intense violence in battle.
Sex/Nudity: Frequent kissing; several sexual references and reported incidents of sexual activity, including rape; a few incidents of touching areas normally covered by a bathing suit; a few incidents of nudity with sexual innuendo; a brief, yet explicit description of sex between adults.
Mature Subject Matter:
War, pillage, murder, rape, human sacrifice, theft, attempted suicide.
Alcohol / Drug Use:
Characters frequently drink and smoke.
Reviewed By Rachel