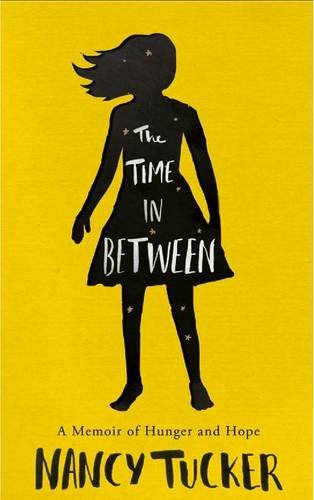 Publisher's Note:
When Nancy Tucker was eight years old, her class had to write about what they wanted in life. She thought, and thought, and then, though she didn't know why, she wrote: 'I want to be thin.' Over the next twelve years, she developed anorexia nervosa, was hospitalised, and finally swung the other way towards bulimia nervosa. She left school, rejoined school; went in and out of therapy; ebbed in and out of life. From the bleak reality of a body breaking down to the electric mental highs of starvation, hers has been a life held in thrall by food. Told with remarkable insight, dark humour and acute intelligence, The Time in Between is a profound, important window into the workings of an unquiet mind - a Wasted for the 21st century.
The Time In Between
by Nancy Walker
Overall Review:
While browsing online for new books coming out, I stumbled across The Time In Between. I saw the cover, and clicked on the title to see what it was about. Immediately the words "hunger" and "hope" jumped out at me. From these key words, I could have made several assumptions. One, that this book was about world hunger, another that the words "hunger" and "hope" referred to a person searching for healing of the soul. But for me, these words trigger something different. I saw the words "I want to be thin" and I knew. This book was about eating disorders.
Nancy Tucker was just eight years old when she started looking around her, and thinking she wasn't good at much. She tried her hand at lots of things, and didn't feel like she excelled like she should have. One thing she really wanted and felt like she could accomplish was thinness. And so, she departed on a journey that she had no way of knowing would change her life forever. Years of being cold and having a grumbling stomach. Years of being told she really must eat more--her friends and family were worried. Years of seemingly uncalled for pain and suffering.
This book is like many other books that are memoirs of someone with an eating disorder, but there is one huge difference. Nancy survived, and is healing. Even in the hardest times, somehow she prevailed. And now she is writing about her recovery, and telling other sufferers that there is hope. Many times I read of someone who has an eating disorder, and there is the wish to become better, and for a time they seem to recover, but then a relapse occurs, and they are back where they began. Nancy's story tells of her struggles, but also of life on the other side. I know this book left me feeling hopeful, and I can only wish that others will read it and be left feeling the same way.
Review of Advance Reader's Copy
Content Analysis:
Profanity/Language: 4 religious exclamations; 1 mild obscenity; 3 F-Word derivatives.
Violence/Gore: None
Sex/Nudity: Minors kiss.
Mature Subject Matter:
Self-harm, personal crises, addictions, mental disorders.
Alcohol / Drug Use:
Adults smoke.
Reviewed By Lydia