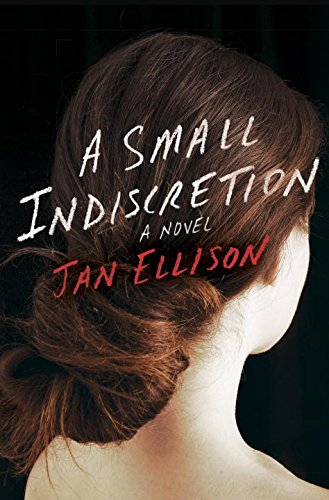 Publisher's Note:
For readers of Amy Bloom, Meg Wolitzer, and Lorrie Moore, A Small Indiscretion is a gripping and ultimately redemptive novel of love and its dangers, marriage and its secrets, youth and its treacherous mistakes.

A Small Indiscretion fixes an unflinching eye on the power of desire and the danger of obsession as it unfolds the story of one woman's reckoning with a youthful mistake.

At nineteen, Annie Black trades a bleak future in her washed-out hometown for a London winter of drinking to oblivion and yearning for deliverance. Some two decades later, she is married to a good man and settled in San Francisco, with a son and two daughters and a successful career designing artistic interior lights. One June morning, a photograph arrives in her mailbox, igniting an old longing and setting off a chain of events that rock the foundations of her marriage and threaten to overturn her family's hard-won happiness.

The novel moves back and forth across time between San Francisco in the present and that distant winter in Europe. The two worlds converge and explode when the adult Annie returns to London seeking answers, her indiscretions come to light, and the phone rings with shocking news about her son. Now Annie must fight to save her family by piecing together the mystery of her past—the fateful collision of liberation and abandon and sexual desire that drew an invisible map of her future.

A Small Indiscretion is a riveting debut novel about a woman's search for understanding and forgiveness, a taut exploration of a modern marriage, and of love—the kind that destroys, and the kind that redeems.
This book was sent to Compass Book Ratings for review by Random House
A Small Indiscretion
by Jan Ellison
Overall Review:
A Small Indiscretion is an impressive debut novel, but I don't know if I will seek out any of Jan Ellison's future novels, if there are any. I liked her writing style, but the story just wasn't what I was looking for right now. However, I am sure there will be many readers who will enjoy this book. A Small Indiscretion is written in a style that reminded me a little bit of Anna Quindlen and Elizabeth Berg mixed together; if you enjoy either of these authors and their style, this book might appeal to you.
Perhaps the one thing that made me unsure of this book and how I feel about it is the beginning chapters. This book moves a lot between Annie's past and present, and books written in this style are often hard for me to pick up and put down. I could tell from the first several chapters that as a reader, I would have to jump around a lot mentally, and that made me a little wary. Then the fact that Annie's character didn't pull me in right away made it hard to be fully absorbed in her story. Something that I did really enjoy was the descriptions that the author put into Annie's job as an interior lighting artist. I never knew such a job existed, but of course it must, and it sounds intriguing.
This book had nothing terribly wrong with it, but in my opinion it just wasn't a winner. Maybe in a couple of months I will pick it up again and try to get more out of it.
Review of Advance Reader Copy
Content Analysis:
Profanity/Language: 1 mild obscenity; 3 derogatory names; 2 scatological words; 10 F-Word derivatives.
Violence/Gore: A car crash is mentioned, characters are injured; a man is mentioned to have died.
Sex/Nudity: Adults kiss several times; a woman is mentioned to lose her virginity; sex is referred to several times; sex is implied between adults; a woman is pregnant outside of marriage; an affair is mentioned.
Mature Subject Matter:
Death, personal crises.
Alcohol / Drug Use:
Heroin use is mentioned; adults drink.
Reviewed By Lydia