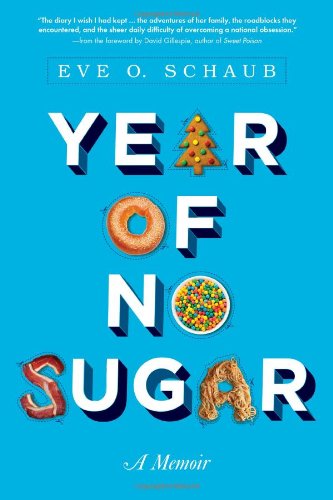 Publisher's Note:
It's dinnertime. Do you know where your sugar is coming from? Most likely everywhere. Sure, it's in ice cream and cookies, but what scared Eve O. Schaub was the secret world of sugar—hidden in bacon, crackers, salad dressing, pasta sauce, chicken broth, and baby food.
With her eyes opened by the work of obesity expert Dr. Robert Lustig and others, Eve challenged her husband and two school-age daughters to join her on a quest to quit sugar for an entire year.
Along the way, Eve uncovered the real costs of our sugar-heavy American diet—including diabetes, obesity, and increased incidences of health problems such as heart disease and cancer. The stories, tips, and recipes she shares throw fresh light on questionable nutritional advice we've been following for years and show that it is possible to eat at restaurants and go grocery shopping—with less and even no added sugar.
Year of No Sugar is what the conversation about "kicking the sugar addiction" looks like for a real American family—a roller coaster of unexpected discoveries and challenges.
Year of No Sugar
by Eve O. Schaub
Overall Review:
"Had we changed our lifestyle for the better, or had we merely stubbornly proved a point?"
Year of No Sugar is a curious book. Author Eve O. Schaub pens this memoir about her family's decision to live without eating sugar. In actuality, the book is more about their year of attempting to not eat anything with sugar, since the sweet stuff is in just about everything. Schaub shares interesting facts and statistics about the danger of sugar as she details her family's difficult journey. Schaub is a witty and engaging author and I particularly loved her anecdotes about trying to stay sugar-free during vacations and holidays. Journal excerpts from her ten-year-old daughter and delicious sugar-free recipes in the back of the book were added bonuses. Year of No Sugar is an entertaining read about sugar and its increasing prevalence in our food and culture.
Content Analysis:
Profanity/Language: 6 religious exclamations; 6 mild obscenities; 3 scatological terms; 2 anatomical terms.
Violence/Gore: An extended incident describing chicken being slaughered for consumption.
Sex/Nudity: None
Mature Subject Matter:
None
Alcohol / Drug Use:
Characters frequently drink.
Reviewed By Rachel