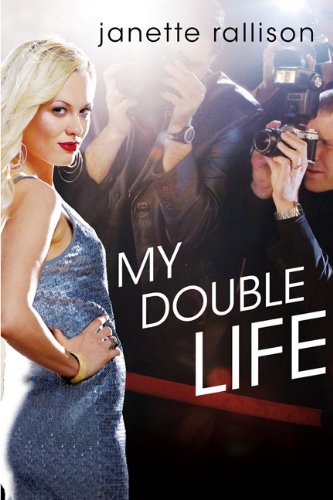 Publisher's Note:
Her whole life, Alexia Garcia has been told that she looks just like pop star Kari Kingsley, and one day when Alexia's photo filters through the Internet, she is offered a job to be Karias double. This would seem like the opportunity of a lifetime, but Alexia's mother has always warned her against celebrities.
Rebelliously, Alexia flies off to L.A. and gets immersed in a celebrity life. Not only does she have to get used to getting anything she wants, she romances the hottest lead singer on the charts, and finds out that her own father is a singing legend. Through it all, Alexia must stay true to herself, which is hard to do when you are pretending to be somebody else.
My Double Life
by Jeanette Rallison
Overall Review:
"My Double Life" was a fun, fast-moving novel that I couldn't put down! The story line was magnificent and took turns I wasn't expecting. Jeanette Rallison developed this story and her characters very well. "My Double Life" also taught good morals and lessons through Alexia's story and the choices that the characters made. It was a great read that I would recommend to anyone, but especially to any teenage girl!
Content Analysis:
***

Mature Subject Matter:
This story had a few mild instances of debt, gambling, and going to parties. Squeaky Clean Reads recommends this book for ages 12+ because of slightly mature theme (celebrities and fame).
Alcohol / Drug Use:
***
Reviewed By SqueakyCleanReads