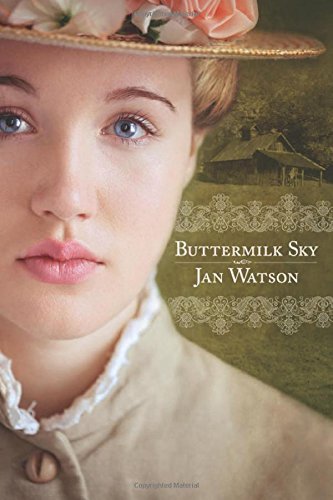 Publisher's Note:
Weary of the expectations imposed on her by her strict upbringing, eighteen-year-old Mazy Pelfrey prepares to leave her home in the Kentucky mountains for the genteel city of Lexington, where she'll attend secretarial school. She knows her life is about to change—and only for the better. Everything will be blue skies from now on.

But business school is harder than she thought it would be and the big city not as friendly, until she meets a charming young man from a wealthy family, Loyal Chambers. When Loyal sets his sights on her, Mazy begins to see that everything she'd ever wished to have is right before her eyes. The only hindrance to her budding romance is a former beau, Chanis Clay, the young sheriff she thought she'd left firmly behind.

Danger rumbles like thunder on a high mountain ridge when Mazy's cosseted past collides with her clouded future and forces her to come to terms with what she really wants.
This book was sent to Compass Book Ratings for review by Tyndale House Publishing
Buttermilk Sky
by Jan Watson
Overall Review:
Jan Watson's novel Buttermilk Sky starts out by diving right into an action scene. The book is full of interesting characters. So full in fact, that it seems Watson might consider writing additional novels about its characters. There are some other books by Watson which provide some backstory to a few of the characters in this story. One of the intriguing parts of the book was the unique names Watson donned on her characters; the names themselves gave the characters personality.
Although the book was fairly predictable, some really interesting things occurred, but most of them cannot be described in detail without giving up major plot points. The main female character was pretty incredible in the way she refused to call another character on her poor behavior.
Unfortunately, the author's conclusion seemed hurried. It felt as though she was nearing her page quota and decided to abruptly rush all of the characters to their appropriate endings. Then, in an effort to tidy everything up, she created relationships that were not even hinted at in the story. It was disappointing to feel the characters did not really even begin to develop the relationships the author was adding in the epilogue and one character seems to have been left conspicuously unmentioned.
Review was of a digital advance reader copy.
Content Analysis:
Profanity/Language: None
Violence/Gore: Characters shoot at one another; character is shot and killed; blood is seen on an axe; report of a person throwing objects at another.
Sex/Nudity: Non-married characters kiss, hold hands, embrace; a non-married person is pregnant with a vague implication of sexual activity.
Mature Subject Matter:
Out of wedlock pregnancy, death of parent.
Alcohol / Drug Use:
Minors are involved in a distillery. Mention of adults consuming alcohol.
Reviewed By Susan