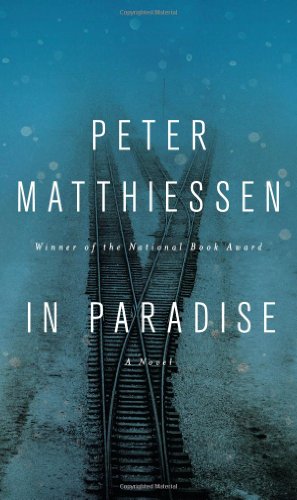 Publisher's Note:
A profoundly searching new novel by a writer of incomparable range, power, and achievement.

In the winter of 1996, more than a hundred women and men of diverse nationality, background, and belief gather at the site of a former concentration camp for an unprecedented purpose: a weeklong retreat during which they will offer prayer and witness at the crematoria and meditate in all weathers on the selection platform, while eating and sleeping in the quarters of the Nazi officers who, half a century before, sent more than a million Jews to their deaths. Clements Olin, an American academic of Polish descent, has come along, ostensibly to complete research on the death of a survivor, even as he questions what a non-Jew can contribute to the understanding of so monstrous a catastrophe. As the days pass, tensions, both political and personal, surface among the participants, stripping away any easy pretense to healing or closure. Finding himself in the grip of emotions and impulses of bewildering intensity, Olin is forced to abandon his observer's role and to embrace a history his family has long suppressed—and with it the yearnings and contradictions of being fully alive.

In Paradise is a brave and deeply thought-provoking novel by one of our most stunningly accomplished writers.
In Paradise: A Novel
by Peter Matthiessen
Overall Review:
In Paradise is a book that I will not soon forget. It is haunting in the most endearing way, telling the story of a man who goes to visit a place where so many horrors occurred years ago, and still echo into present day. When we are first introduced to Clements Olin, the main character, he is a little cold and indifferent. He is on a mission and his main goal is to accomplish the task he has set. But he does have a heart, and a curiosity, and they both start to get the best of him.
The Holocaust is an interesting subject to me. I try to read any books about it that I come across, especially newly published ones. This book caught my eye immediately and once I read a little further into the synopsis, I was just itching to read it. I binge listened to this audiobook, as I knew I would. Books that are more than just a story--that hold a little bit of history--can be some of the best.
This book is one I highly recommend to read. It is well-written, and the premise is intriguing. I would warn you however, that this story will probably stick with you for some time. Be prepared to have feelings of sorrow as you reminisce along with the characters in this book about a tragedy that happened so long ago, and yet is still so prevalent in some lives today.
Content Analysis:
Profanity/Language: 15 religious exclamations; 21 mild obscenities; 3 derogatory names; 3 scatological words; 5 anatomical terms; 6 F-Word derivatives.
Violence/Gore: Mass murder of Jews mentioned several times; dead bodies are mentioned and briefly described; several frightening scenes involving concentration camps occur; mental and physcial abuse mentioned.
Sex/Nudity: Adults kiss; an affair is mentioned with no detail; a man refers to his significant other as his "married lover"; rape is mentioned but nothing is described.
Mature Subject Matter:
Death, murder, abandonment, the Holocaust, concentration camps.
Alcohol / Drug Use:
Adults drink.
Reviewed By Lydia