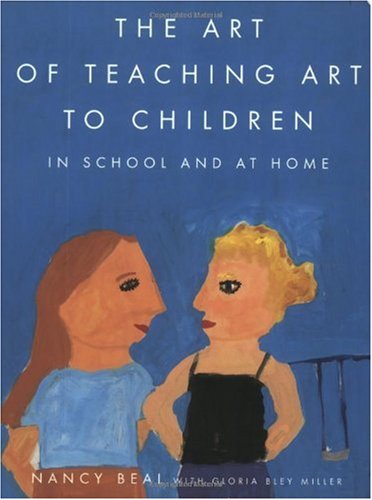 Publisher's Note:
An inspiring and comprehensive guide to art education. In this accessibly written guide for classroom and art teachers as well as parents, Nancy Beal shows how to release children's marvelous gifts of expression. Beal believes that children must first of all be comfortable with their materials. She focuses on six basic media: collage, drawing, painting, clay, printmaking, and construction. She gives practical consideration to all facets of a teacher's responsibility: how each material should be introduced; what supplies are best; how a classroom may be set up to support children's explorations; and how teachers may ask open-ed questions to stimulate personal and meaningful expression. Beal also discusses how to integrate art into social studies and how to make museum visits productive and fun. Each chapter includes a section specifically for parents on helping their children create art at home. Beal has taught art to children for twenty-five years and is able to draw on a wealth of examples from her classroom. The Art of Teaching Art to Children is extensively illustrated with her students' art, visual proof of her gifts as an educator and art enthusiast.
This book was sent to Compass Book Ratings for review by Farrar Straus and Giroux
The Art of Teaching Art to Children: at School and at Home
by Nancy Beal
Overall Review:
"The Art of Teaching Art to Children" is a refreshing and motivating book for those who are parents or who teach children. Nancy Beal does a wonderfully fantastic job of giving plenty of practical advice on how to encourage children, talk to children, and interact with children--as well as what kinds of supplies to use. The author discusses how to instruct children in such areas as collage, drawing, painting, clay, printmaking, and construction. It is written very clearly and, although it is written mainly for a teacher audience, has many tips and ideas that are applicable to parents and for home school. This would be a great book for any adult who interacts with children and needs a practical, informative, idea-inspiring guide to teaching art!
Content Analysis:
This art book is perfectly clean! It has absolutely no violence, profanity, sexual content, or mature theme. I would still recommend it mostly for 18+ only because it is written for adults who are helping children.
Mature Subject Matter:
***
Alcohol / Drug Use:
***
Reviewed By SqueakyCleanReads