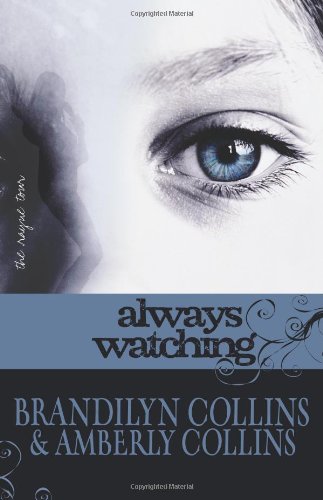 Publisher's Note:
This daughter of a rock star has it all---until murder crashes her world. The exciting and suspenseful Rayne Tour series features sixteen-year-old Shaley O'Connor, on tour with her mother's popular band. Shaley lives in a whirlwind of backstage secrets, hotels, and limos. With beauty and fame of her own, Shaley wants for nothing ... except the one thing she can't have. During a concert, sixteen-year-old Shaley O'Connor stumbles upon the body of a friend backstage. Is Tom Hutchens' death connected to her? Frightening messages arrive. Paparazzi stalk Shaley. Her private nightmare is displayed for all to see. Where is God at a time like this? As the clock runs out, Shaley must find Tom's killer---before he strikes again.
This book was sent to Compass Book Ratings for review by Zondervan
Always Watching
by Brandilyn Collins
Overall Review:
Always Watching was a surprisingly intriguing juvenile fiction book. At first I thought the synopsis seemed overly teen girl-ish, but I ended up reading the book in two days. This fun, fast read, written by a mother-daughter duo, is fast paced and cute. The main character did get a bit on my nerves by the end (read: self-absorbed) but what better fits into teen fiction than a self-absorbed teenager? Also, religious conversations in the book seem a little out of place since the book is a murder mystery, but they're not overbearing—just awkward and a little forced. Although the ending is quite the cliff hanger, the publisher includes the first chapter of the second book at the end, and from that it's easy from that to deduce the ending of this two-book series.
Content Analysis:
Always Watching is a murder mystery so it obviously involves some violence. A description of one of the murder victims is a little graphic. Also the book involves a few mature elements: the deranged killer dictates his creepy thought and two older men are enamored with a teenage girl.
Mature Subject Matter:
***
Alcohol / Drug Use:
***
Reviewed By SqueakyCleanReads