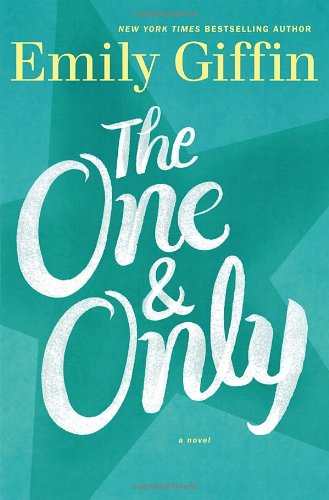 Publisher's Note:
Emily Giffin, the beloved author of such novels as Something Borrowed and Where We Belong, returns with an extraordinary story of love and loyalty—and an unconventional heroine struggling to reconcile both.

Thirty-three-year-old Shea Rigsby has spent her entire life in Walker, Texas—a small college town that lives and dies by football, a passion she unabashedly shares. Raised alongside her best friend, Lucy, the daughter of Walker's legendary head coach, Clive Carr, Shea was too devoted to her hometown team to leave. Instead she stayed in Walker for college, even taking a job in the university athletic department after graduation, where she has remained for more than a decade.

But when an unexpected tragedy strikes the tight-knit Walker community, Shea's comfortable world is upended, and she begins to wonder if the life she's chosen is really enough for her. As she finally gives up her safety net to set out on an unexpected path, Shea discovers unsettling truths about the people and things she has always trusted most—and is forced to confront her deepest desires, fears, and secrets.

Thoughtful, funny, and brilliantly observed, The One & Only is a luminous novel about finding your passion, following your heart, and, most of all, believing in something bigger than yourself . . . the one and only thing that truly makes life worth living.
The One & Only: A Novel
by Emily Giffin
Overall Review:
There are certain authors that I make a point of trying to read all of their books: Jane Green, Jodi Picoult, Lisa Genova, Elin Hilderbrand...just to name a few. Emily Giffin is also one. Although her characters sometimes seem shallow or her storyline seems far-fetched, periodically I need a little bit of romance and fluff in my reading repertoire. I was a bit surprised, however, when a friend told me that Emily Giffin's newest book was mostly about football. Football?! After hearing this, I decided I would still give this book a try, but knew I might not be very into the story. (I'm not really a sporty girl. I don't mind reading about soccer and basketball, but football just doesn't appeal to me.) I made it through The One & Only and I don't even have any huge complaints. What a surprise that was.
In a nutshell, this is a book about a woman who loves her job so much that it basically makes her who she is, and this makes her a bit sad. She wishes she could be more like the women around her, but she has always been a tomboy who relates better to men than women. This gets her into some trouble though, and thus we are served up a story that is a lot of football and romance.
The minor issues I did have with this book was it felt like it had an over-abundance of language and profanity (something I don't normally notice), and of course, the sports aspect. Other than that, the story was interesting enough. If you like sports a lot, you will probably like this book a lot.
Content Analysis:
Profanity/Language: 7 religious exclamations; 21 mild obscenities; 4 derogatory names; 10 scatological words; 6 anatomical terms; 11 F-Word derivatives.
Violence/Gore: Several brief scenes of domestic violence/physical abuse; several instances of verbal abuse; a miscarriage is mentioned with no detail; a person dies of natural causes.
Sex/Nudity: Adults kiss multiple times; sex is referred to multiple times; two explicit/detailed sex scenes are described involving some nudity; sexual activity without explicit detail between adults mentioned; shirtless boys/men are briefly mentioned in a locker room; non-sexual depictions of nudity mentioned; touching/caressing between adults is mentioned; an affair is referred to several times; pregnancy out of wedlock is mentioned; men and women are referred to as "hot" and "sexy"; rape is mentioned to have occurred, with no detail.
Mature Subject Matter:
Death, personal crises.
Alcohol / Drug Use:
Adults drink; minors drink; smoking marijuana is mentioned; cocaine use is mentioned.
Reviewed By Lydia