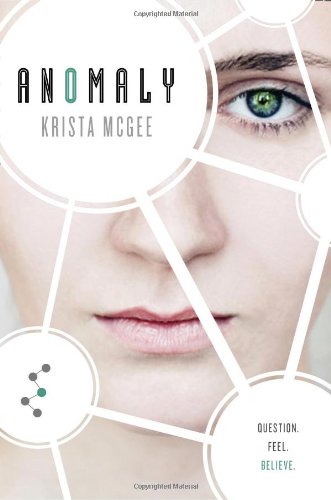 Publisher's Note:
Thalli has fifteen minutes and twenty-three seconds to live. The toxic gas that will complete her annihilation is invading her bloodstream. But she is not afraid.
Decades before Thalli's birth, the world was decimated by a nuclear war. But life continued deep underground, thanks to a handful of scientists known as The Ten. There they created genetically engineered human beings who are free of emotions in the hope that war won't threaten the world again.
Thalli is an anomaly, born with the ability to feel emotions and a sense of curiosity she can barely contain. She has survived so far by hiding her differences. But then her secret is discovered when she's overwhelmed by the emotion of an ancient piece of music.
The Ten quickly schedule her annihilation, but her childhood friend, Berk—a scientist being groomed by The Ten—convinces them to postpone her death and study her instead. While in the Scientists' Pod, Thalli and Berk form a dangerous alliance, one strictly forbidden by the constant surveillance.
As her life ticks a way, she hears rumors of someone called the Designer—someone even more powerful than The Ten. What's more, the parts of her that have always been an anomaly could in fact be part of a much larger plan. And the parts of her that she has always guarded could be the answer she's been looking for all along.
Thalli must sort out what to believe and who to trust, before her time runs out.
This book was sent to Compass Book Ratings for review by Thomas Nelson
Anomaly
by Krista McGee
Overall Review:
Thalli has known most of her life that she is different but she's always had to hide those differences for survival purposes. She's now a teenager who has accidentally been caught doing something that is forbidden, but just in time a hero swoops in to save the day and life as she knows it changes completely.
If you enjoyed Ally Condie's Matched or Veronica Roth's Divergent, you should definitely try Anomaly. Some of the characters have such contrasting personalities which often leave you guessing how they'll handle or react to different situations. The one thing that this book has that most dystopian novels lack is discussions of religion. These were introduced later in the book which was interesting because the new perspective changed the direction of the book, causing a much unexpected outcome. This is a great opener for a series that has huge potential. I look forward to seeing where Krista McGee takes us.
Anomaly is also the name of the series and so far there are two additional books McGee has written in the series.
Content Analysis:
Profanity/Language: None
Violence/Gore: Character thinking about death; characters going to be killed; references to nuclear war and many dying; a few second hand reports of characters getting killed; character thinking about ways people died; elderly character dies.
Sex/Nudity: Hugs; holding hands; touching face, shoulders and back.
Mature Subject Matter:
Death, war, religion.
Alcohol / Drug Use:
None
Reviewed By Jenny