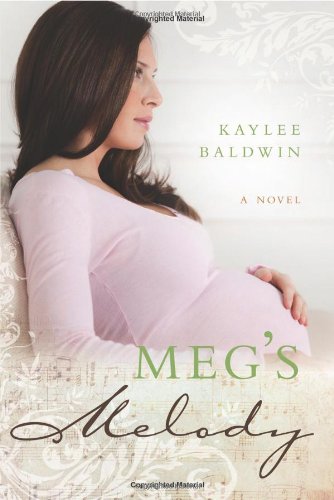 Publisher's Note:
It's only after her husband leaves that Meg finds out she's pregnant. Now facing the prospect of single parenthood, she'll have to rely on the family she pushed away, the church she abandoned, and an unexpected friendship to see her through. This touching story combines romance with real conflicts to remind you it's never too late to find love - if you know where to look.
This book was sent to Compass Book Ratings for review by Cedar Fort
Meg's Melody
by Kaylee Baldwin
Overall Review:
Another great book intended for LDS women! After reading the synopsis on the back of the book, you may expect another LDS boy-gets-girl novel, but Meg's Melody is definitely a romance with a twist. Despite their imperfections and baggage, the characters are loveable, and the theme of redemption works well without being overly cheesy. The novel may run on a lot of happenstance, but Baldwin's a great storyteller—the situations don't feel forced. And let's face it… Because Matt is just so dang cute, we're willing to just chalk it all up as sweet serendipity.
Content Analysis:
Meg's Melody is definitely a clean read. There is one scene where someone gets punched in the face, but honestly, I really wouldn't even count the situation as violent.
Mature Subject Matter:
The recommended older age is due to the theme content and pacing. This is a book about ethnic prejudices, aging, older parents, adult children, and relationships. The themes aren't difficult, but perhaps wouldn't be engaging to a younger reader who lacks a point of reference for connection. The pacing is deliberate and restrained…a little like the title character.
Alcohol / Drug Use:
***
Reviewed By SqueakyCleanReads