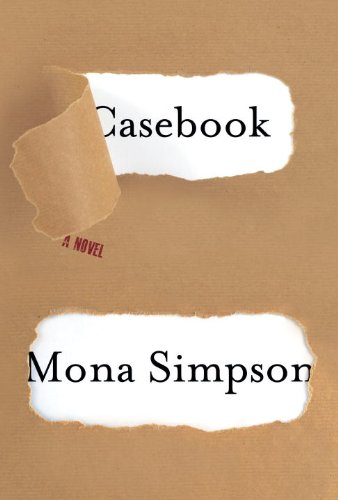 Publisher's Note:
From the acclaimed and award-winning author of Anywhere But Here and My Hollywood, a powerful new novel about a young boy's quest to uncover the mysteries of his unraveling family. What he discovers turns out to be what he least wants to know: the inner workings of his parents' lives. And even then he can't stop searching.

Miles Adler-Hart starts eavesdropping to find out what his mother is planning for his life. When he learns instead that his parents are separating, his investigation deepens, and he enlists his best friend, Hector, to help. Both boys are in thrall to Miles's unsuspecting mother, Irene, who is "pretty for a mathematician." They rifle through her dresser drawers, bug her telephone lines, and strip-mine her computer, only to find that all clues lead them to her bedroom, and put them on the trail of a mysterious stranger from Washington, D.C.

Their amateur detective work starts innocently but quickly takes them to the far reaches of adult privacy as they acquire knowledge that will affect the family's well-being, prosperity, and sanity. Burdened with this powerful information, the boys struggle to deal with the existence of evil and concoct modes of revenge on their villains that are both hilarious and naïve. Eventually, haltingly, they learn to offer animal comfort to those harmed and to create an imaginative path to their own salvation.

Casebook brilliantly reveals an American family both coming apart at the seams and, simultaneously, miraculously reconstituting itself to sustain its members through their ultimate trial. Mona Simpson, once again, demonstrates her stunning mastery, giving us a boy hero for our times whose story remains with us long after the novel is over.
Casebook: A Novel
by Mona Simpson
Overall Review:
Eavesdropping rarely gets a person very far. Whether you are a child just learning this or an adult who stumbles upon a conversation and forgets how much trouble secretly listening to a conversation can get you in, chances are you will get hurt or be disappointed. But for the character in this book, perhaps eavesdropping is beneficial. Miles is a young boy just trying to decipher some of the mysteries surrounding his family, specifically his parents. I likened Miles and his co-detective friend, Hector, to Harriet the Spy. They seemed to stop at nothing to get the answers they were seeking. Several of the antics of these young sleuths prompted me to let out a little chuckle here and there. A funny story when it is unexpected is always enjoyable.
I was drawn to this book at first by its cover, and once I started reading, the story kept me interested. If you don't mind reading about a character that is still in middle-school, but is mature beyond his years, consider picking up Casebook.
Content Analysis:
Profanity/Language: 4 mild obscenities; 3 derogatory names; 6 scatological words; 3 anatomical terms; 7 F-Word derivatives.
Violence/Gore: None
Sex/Nudity: Adults kiss several times; minors kiss; affairs and cheating are referred to multiple times; a man is mentioned to be having an affair; sex therapy is mentioned, with some graphic detail; minors are mentioned to be sexually active; porn is mentioned with no explicit detail; one mature conversation regarding sex occurs; one brief nude scene with sexual innuendo is mentioned between adults.
Mature Subject Matter:
Divorce, personal/family crises, gender/sex identity issues.
Alcohol / Drug Use:
Adults drink; drug use mentioned.
Reviewed By Lydia