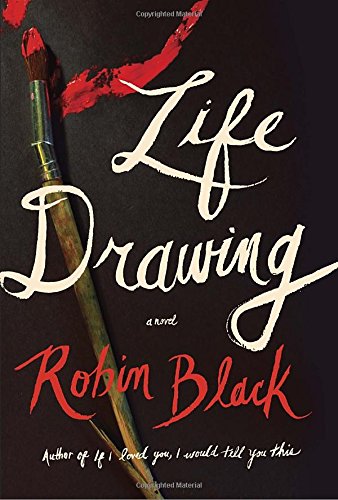 Publisher's Note:
From the author of If I Loved You, I Would Tell You This (a finalist for the Frank O'Connor Short Story Prize), Life Drawing is a fierce, honest and moving story of married life - its betrayals, intimacies, and secrets. Augusta and Owen have taken the leap. Leaving the city and its troubling memories behind, they have moved to the country for a solitary life where they can devote their days to each other and their art, where Gus can paint and Owen can write. But the facts of a past betrayal prove harder to escape than urban life. Ancient jealousies and resentments haunt their marriage and their rural paradise. When Alison Hemmings moves into the empty house next door, Gus is drawn out of isolation, despite her own qualms and Owen's suspicions. As the new relationship deepens, the lives of the two households grow more and more tightly intertwined. It will take only one new arrival to intensify emotions to breaking point. Fierce, honest and astonishingly gripping, Life Drawing is a novel as beautiful and unsparing as the human heart.
This book was sent to Compass Book Ratings for review by Random House
Life Drawing: A Novel
by Robin Black
Overall Review:
This book was quite interesting, to say the least. Somehow, when I began reading it, I was under the impression it was non-fiction. For the first three-quarters of the book I thought I was reading a biography! You can imagine my surprise when I was gazing at the beautiful front cover and saw the words "a novel". A bit of a shock, yes, but the story within is so real and true to life, that it is a very enjoyable read, whether the words are true or from the author's imagination.
The couple portrayed in this book is loving, yet dysfunctional. They seem to accept the flaws in each other, and yet there is a deep unrest that lies between them. I felt as if their relationship was a bit of a ruse at times, as if perhaps they were just putting on a show for the outside world to observe, while within the walls of their home they lived a very different lifestyle. I think many people do this in real life, too. This book captures the lies we tell ourselves, and sometimes live out, in a real and raw way. It made me think, and yet it was a fast and easy read.
Content Analysis:
Profanity/Language: 10 religious exclamations; 4 mild obscenities; 1 derogatory name; 3 anatomical terms; 20 F-Word derivatives.
Violence/Gore: A character murders someone, some blood is described briefly; an accident is described with some detail and blood is mentioned; a husband is mentioned to be abusive to his wife.
Sex/Nudity: Infidelity and affairs are mentioned several times; sex is referred to several times; one brief sex scene between adults is described with no explicit detail.
Mature Subject Matter:
Death of a relative, cancer.
Alcohol / Drug Use:
Adults drink.
Reviewed By Lydia