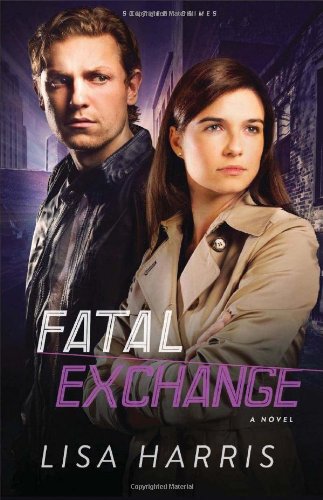 Publisher's Note:
Emily Hunt might come from a family of cops, but she never goes looking for an adrenaline rush. She lives the quiet--well, relatively quiet--life of a teacher and thrives on making a difference in the lives of her students. But she'll have to draw on a well of strength and savvy she didn't know she had as student Rafael Cerda takes her class hostage for ransom money to save his brother's life.

Undercover cop Mason Taylor has been working with Rafael to find his brother and bring the cartel thugs who hold him to justice. Can he talk Rafael down from his impulsive actions? And is there something more sinister at work here than he realizes?

Fatal Exchange draws readers into a complex matrix of intertwining lives and unraveling secrets, where every answer creates more questions. Romantic suspense fans will hardly want to come up for air.
This book was sent to Compass Book Ratings for review by Revell
Fatal Exchange
by Lisa Harris
Overall Review:
Lisa Harris' Southern Crimes series has two books with a third on the way. Fatal Exchange is the second book and the plot was solid and gratifying. After reading the first novel in the series, where all of the mystery was fairly predictable, this book was a surprise.
As things progressed in the novel, the reactions were things like: Really? -- Of course. -- What, really? -- That is so cool! Fatal Exchange is certainly a book that can carry some suspense while dropping enough hints to keep the reader unsure and curious. The publication of the third book is eagerly anticipated and the direction of the book is really quite interesting. Congratulations to Lisa Harris for not giving away all of the major plot points and for adding some unexpected twists!
Content Analysis:
Profanity/Language: None
Violence/Gore: Photos of a character reportedly beaten; report of characters whose throats were cut; several scenes in which shots are fired and blood is mentioned, some are fatalities; a character shoots another; characters tackle one another; people are threatened with guns and knives.
Sex/Nudity: Non-married characters embrace and kiss.
Mature Subject Matter:
Drug trafficking, murder, kidnapping.
Alcohol / Drug Use:
Character died of a drug overdose; reports of drug sales by minors; character reported to have been drunk.
Reviewed By Susan