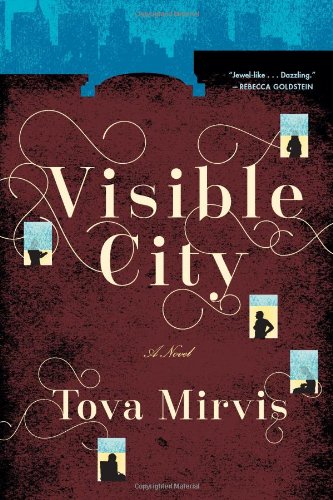 Publisher's Note:
For fans of Meg Wolitzer and Allegra Goodman, an intimate and provocative novel about three couples whose paths intersect in their New York City neighborhood, forcing them all to weigh the comfort of stability against the costs of change.
Nina is a harried young mother who spends her evenings spying on the older couple across the street through her son's Fisher-Price binoculars. She is drawn to their quiet contentment—reading on the couch, massaging each other's feet—so unlike her own lonely, chaotic world of nursing and soothing and simply getting by. One night, through that same window, she spies a young couple in the throes of passion. Who are these people, and what happened to her symbol of domestic bliss?
In the coming weeks, Nina encounters the older couple, Leon and Claudia, their daughter Emma and her fiancé, and many others on the streets of her Upper West Side neighborhood, eroding the safe distance of her secret vigils. Soon anonymity gives way to different—and sometimes dangerous—forms of intimacy, and Nina and her neighbors each begin to question their own paths.
With enormous empathy and a keen observational eye, Tova Mirvis introduces a constellation of characters we all know: twenty-somethings unsure about commitments they haven't yet made; thirty-somethings unsure about the ones they have; and sixty-somethings whose empty nest causes all sorts of doubt. Visible City invites us to examine those all-important forks in the road, and the conflict between desire and loyalty.
Visible City
by Tova Mirvis
Overall Review:
Most humans have some kind of curiosity that drives them. Whether it be curiosity about another person (or persons), about life, about love, about death--the list goes on and on. So I think anyone who reads this book will be able to relate to the main character, Nina. Nina is a mother, homemaker, lover, and a spy. Her life seems to be interesting, and yet she still has the urge to watch those around her--to study them and go to desperate measures to find out what is going on in their lives. I thought this book was written with an interesting perspective. Most of us are probably guilty of peeking in at our neighbors at one time or another, right? But for Nina, it is a habit, almost a ritual, and in this way, she gets to know her neighbors without even speaking to them.
Being somewhat of an introvert myself, this idea appeals to me. Now, I'm not going to go look into my neighbors' windows with my little brother's binoculars, but the thought is amusing. This book was quirky and fun throughout. Set in New York City, this gives Nina plenty of people to watch, and thus gives the reader even more interesting sides to this story. If you are in need of something funny and light to read, Visible City might be just the ticket.
Content Analysis:
Profanity/Language: 1 religious exclamation; 2 mild obscenities; 3 derogatory names; 2 scatological words; 2 anatomical terms; 1 F-Word derivative
Violence/Gore: A child bites another child; a character is mentioned to have died in a collapsed building.
Sex/Nudity: A man and woman are said in one scene to be nude with some sexual innuendo; adults kiss; a man is mentioned to be having an affair; a man and woman are mentioned to be sexually active.
Mature Subject Matter:
Relationships.
Alcohol / Drug Use:
Adults drink.
Reviewed By Lydia