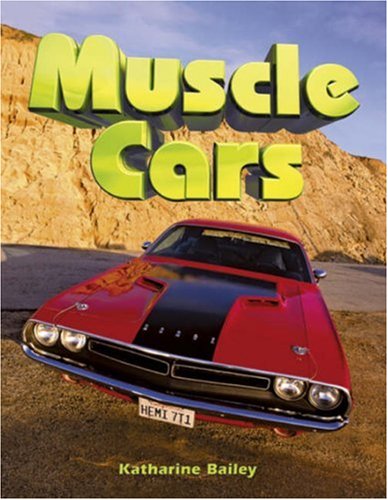 Publisher's Note:
Muscle Cars
by Katharine Bailey
Overall Review:
Do you have a teen who's a car buff? This book on the muscle cars of the 1960s has full color photos and basic information on these fast and flashy cars.
The book spends a little time on the dangers of street racing and notes that street racers today will be fined and their licenses suspended.
The short text is broken up with photos, captions and sidebars. Most readers will likely leaf through the book, pausing to read about cars, engines, racers and designers of interest to them. A winner for reluctant readers!

Reading Level: 9.7, range 7.8-10.3.
Also good for reluctant readers
Of interest to boys and girls.

This review has been acquired and adapted from CleanTeenReads.com.
Content Analysis:
This review was acquired from CleanTeenReads.com on May 15, 2014 and was not completed using Compass Book Ratings' standardized checklist. Nevertheless, it contains useful content information which is included here. The overall number ratings have been approximated based on this information.
Mention of accidents, including one where a child watching a race was killed; mention of dangers.
Mature Subject Matter:
None
Alcohol / Drug Use:
None
Reviewed By CleanTeenReads