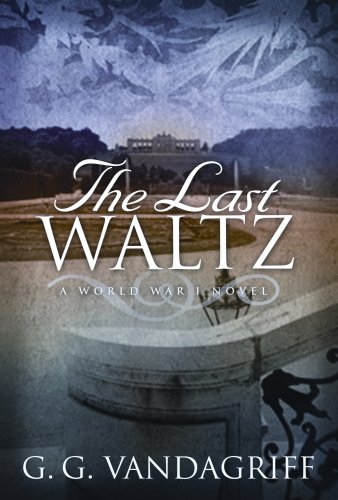 Publisher's Note:
In December 1913, the city of Vienna glitters with promises of the future for sought-after debutante Amalia Faulhaber. But life takes a dramatic turn when simmering political unrest escalates into the most deadly war the world has ever known. Amalia is devastated when her fiance, Baron Eberhard von Waldburg, breaks off their engagement to return to his native Germany and obligatory military service. But she soon discovers that her passion for democracy in an increasingly fascist world has put everything she loves in danger. Her family torn apart and improvished by the war, Amalia must now choose between an idealistic young Polish doctor, who shares her political views, and the wealthy Baron von Schoenenburg, an Austrian Cabinet minister who promises to provide safety and security in a violent, tumultuous time. Reminiscent of Gone with the Wind, this epic novel explores the nature of human character and the elusive search for love and peace.
This book was sent to Compass Book Ratings for review by Shadow Mountain
The Last Waltz
by G.G. Vandagriff
Overall Review:
Romance, political unrest, war, and love that stands the test of time are the main themes in The Last Waltz by G.G. Vandagriff. The main character, Amalia, is thwarted by love many times throughout this novel that spans four decades of her life. Her social standing is threatened as men come in and out of her life and her country is torn by war. Amalia is Austrian, with the leading men being from Germany, Prussia, and Poland. The Last Waltz is meaty novel filled with foreign phrases, descriptions of the political unrest Amalia is faced with, her experiences with war, and a look at what life might have been like for a young woman in the time of World War I and the upcoming World War II. Anyone with a fascination with this time period and people living in this part of the world will be engrossed in this author's detail and knowledge in the subject matter. Those looking for a romance novel might find the detail a little on the boring side. Although the love story, or stories, are captivating and romantic, Amalia often makes rash decisions that turn the story into a farfetched and frustrating constant series of love triangles. The length of the book is daunting, yet fitting for the time being spanned and the detail included. The language, dialogue, and writing of the book was excellent and fitting of the time period.
Content Analysis:
This is good "clean read" but the romance itself seems inappropriate for teens under 16. The theme is mature and with this being a historical fiction highlighting war, the book seems inappropriate in it's nature for young teens and children. There are gun fights, death, a few mild "romantic scenes"
Mature Subject Matter:
***
Alcohol / Drug Use:
***
Reviewed By SqueakyCleanReads