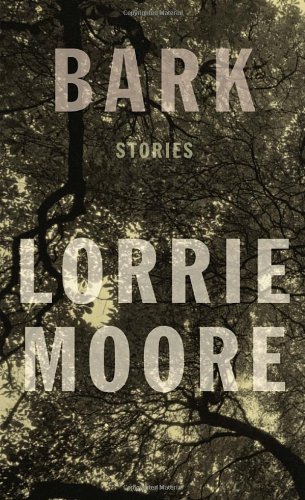 Publisher's Note:
A new collection of stories by one of America's most beloved and admired short-story writers, her first in fifteen years, since Birds of America ("Fluid, cracked, mordant, colloquial . . . Will stand by itself as one of our funniest, most telling anatomies of human love and vulnerability." —The New York Times Book Review, cover).

These eight masterly stories reveal Lorrie Moore at her most mature and in a perfect configuration of craft, mind, and bewitched spirit, as she explores the passage of time and summons up its inevitable sorrows and hilarious pitfalls to reveal her own exquisite, singular wisdom.

In "Debarking," a newly divorced man tries to keep his wits about him as the United States prepares to invade Iraq, and against this ominous moment, we see—in all its irresistible wit and darkness—the perils of divorce and what can follow in its wake . . .

In "Foes," a political argument goes grotesquely awry as the events of 9/11 unexpectedly manifest themselves at a fund-raising dinner in Georgetown . . . In "The Juniper Tree," a teacher visited by the ghost of her recently deceased friend is forced to sing "The Star-Spangled Banner" in a kind of nightmare reunion . . . And in "Wings," we watch the inevitable unraveling of two once-hopeful musicians, neither of whom held fast to their dreams nor struck out along other paths, as Moore deftly depicts the intricacies of dead-ends-ville and the workings of regret . . .

Here are people beset, burdened, buoyed; protected by raising teenage children; dating after divorce; facing the serious illness of a longtime friend; setting forth on a romantic assignation abroad, having it interrupted mid-trip, and coming to understand the larger ramifications and the impossibility of the connection . . . stories that show people coping with large dislocation in their lives, with risking a new path to answer the desire to be in relation—to someone . . .

Gimlet-eyed social observation, the public and private absurdities of American life, dramatic irony, and enduring half-cracked love wend their way through each of these narratives in a heartrending mash-up of the tragic and the laugh-out-loud—the hallmark of life in Lorrie-Moore-land.
Bark: Stories
by Lorrie Moore
Overall Review:
Yet again I have picked up a collection of short stories and finished the book somewhat painlessly. Though at times the stories in Bark seemed a bit pointless, I have to wonder if that is...the point. Maybe the collection was put together for the reader to get a little "brain break" from everything else they have been reading lately. I found the stories to be enjoyable to read, albeit hard for me to follow. This could just be me and my absentmindedness though.
The eight stories in this book are indeed short, and give you just enough information about the characters for the reader to get acquainted with them, and then leave you wondering what happens as they go on with their lives. I know this book has had much high praise, and I guess when I was finished I found myself wondering why that was exactly. Perhaps the book had so much hype because of Lorrie Moore's previous books (of which I have read zero), or maybe it is a magnificent book, and just not my type. Whatever the case, I do encourage you to read this book and see what you think. It is very well-written, and may just fit your fancy.
Content Analysis:
Profanity/Language: 2 religious exclamations; 12 mild obscenities; 4 derogatory names; 1 offensive hand gesture; 8 F-word derivatives.
Violence/Gore: A person is mentioned to have been "blown apart by bombs"; animals are mentioned to die violently; characters speak of death and what they imagine it to entail; a character is mentioned to have died.
Sex/Nudity: A cat is mentioned to hump a a humans leg; molestation of a child is mentioned in jest; a woman carves nude figures, the figures are briefly described; a woman speaks briefly of sexual terms; a man talks of his sexual desires; a man and woman are mentioned to have sex with some brief detail; an affair is mentioned, no detail is given; adults kiss.
Mature Subject Matter:
Divorce.
Alcohol / Drug Use:
Adults drink; adults smoke; pot smoking is mentioned; some brief drug use.
Reviewed By Lydia