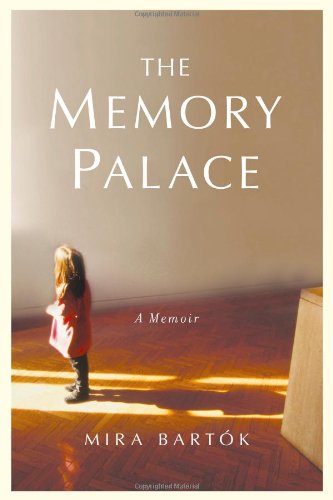 Publisher's Note:
"People have abandoned their loved ones for much less than you've been through," Mira BartÓk is told at her mother's memorial service. It is a poignant observation about the relationship between Mira, her sister, and their mentally ill mother. Before she was struck with schizophrenia at the age of nineteen, beautiful piano protÉgÉ Norma Herr had been the most vibrant personality in the room. She loved her daughters and did her best to raise them well, but as her mental state deteriorated, Norma spoke less about Chopin and more about Nazis and her fear that her daughters would be kidnapped, murdered, or raped.
When the girls left for college, the harassment escalated—Norma called them obsessively, appeared at their apartments or jobs, threatened to kill herself if they did not return home. After a traumatic encounter, Mira and her sister were left with no choice but to change their names and sever all contact with Norma in order to stay safe. But while Mira pursued her career as an artist—exploring the ancient romance of Florence, the eerie mysticism of northern Norway, and the raw desert of Israel—the haunting memories of her mother were never far away.
Then one day, Mira's life changed forever after a debilitating car accident. As she struggled to recover from a traumatic brain injury, she was confronted with a need to recontextualize her life—she had to relearn how to paint, read, and interact with the outside world. In her search for a way back to her lost self, Mira reached out to the homeless shelter where she believed her mother was living and discovered that Norma was dying.
Mira and her sister traveled to Cleveland, where they shared an extraordinary reconciliation with their mother that none of them had thought possible. At the hospital, Mira discovered a set of keys that opened a storage unit Norma had been keeping for seventeen years. Filled with family photos, childhood toys, and ephemera from Norma's life, the storage unit brought back a flood of previous memories that Mira had thought were lost to her forever.
The Memory Palace is a breathtaking literary memoir about the complex meaning of love, truth, and the capacity for forgiveness among family. Through stunning prose and original art created by the author in tandem with the text, The Memory Palace explores the connections between mother and daughter that cannot be broken no matter how much exists—or is lost—between them.
The Memory Palace
by Mira Bartok
Overall Review:
I have wanted to read this book for years, and now I have finally accomplished that goal. I am happy that I didn't give up on this book. It took me a while to get a copy (I have so many books on my to-read list that many often slip through the cracks), but I got ahold of one and read it in rapture and horror. The true story that Mira Bartok tells seems almost too fanciful to be true. I was reminded of a Disney fairy tale often, as the mother portrayed in this book showed many characteristics of an evil stepmother. I know I take my wonderful parents for granted, but I didn't realize how much until I was exposed to the mental and sometimes physical abuse that I read about in The Memory Palace.
The title of this book and where it comes from is interesting. Apparently there is a mnemonic technique from long ago that encourages a person to build a "memory palace" or compartments in your brain where memories are kept. As you gain access to the memories you compartmentalize them and are thus able to separate and understand your memories in a more concise way. Mira refers to this technique several times throughout the book, as she suffers from memory loss and is in need of closure in her life. I can understand and admire the needing and wanting to remember your life you have forgotten, but I have to wonder if Mira was given an opportunity to forget her painful past and start a new life, and if she gave up that opportunity only to revisit sorrow and confusion. Either way, this is a beautifully written memoir that makes me feel very thankful for the family I have and the memories we have made together.
Content Analysis:
Profanity/Language: 8 religious exclamations; 18 mild obscenities; 6 derogatory names; 3 scatological words; 3 anatomical terms; 9 F-word derivatives.
Violence/Gore: A woman threatens to kill herself several times; a car accident is briefly described with the injuries sustained, no blood; a woman threatens to kill her daughter; a woman tells her daughter she has been receiving death threats; a murder is mentioned with no detail; violent war scenes are mentioned with a little detail on guns and threats to citizens; abuse is mentioned and portrayed multiple times between a man and his wife and a mother and her children; a drunken man is violent towards his family; a man strangles a baby and buries it; an individual is mentioned to drown, no detail is given; an individual is mentioned to die; animals are mentioned to die.
Sex/Nudity: Adults kiss; a woman shows her young daughter porn; a woman has several mature discussions with her daughters regarding sex; a mother tells her daughters that men lust after them; an affair is mentioned with no detail given.
Mature Subject Matter:
Divorce, schizophrenia, abuse, homelessness
Alcohol / Drug Use:
Adults drink; adults are mentioned to be drunk, and sometimes violent; adults smoke frequently; some drug use is mentioned with no detail.
Reviewed By Lydia