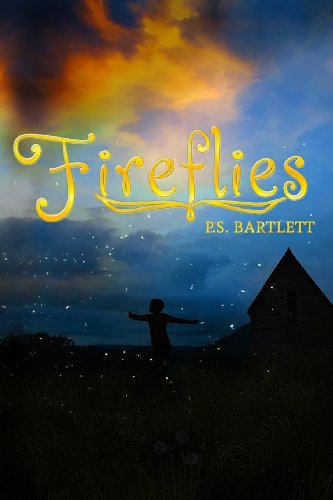 Publisher's Note:
However peculiar Ennis Whelan has been for the first six years of his life, not until the day he found the bird, did the degree of his strangeness become so tangible.

Dr. Owen Whelan and his wife Sarah, both Irish immigrants, have been living the American dream, as well as raising seven bright and expressive children. Their youngest Ennis, however, has since birth, been a bit of a mystery. Ennis was always small, meek and frightfully odd but there is so much more to him than anyone could have imagined. His sister Teagan grows increasingly suspicious of his behavior but their mother dismisses her claims, until the day he starts healing people.When Ennis ultimately reveals the gift of sight, he questions his father about visions of his past, including his voyage to America in 1844. Owen prayed he'd never have to share those tragic memories but he will share them, when he realizes he has no choice. Ennis' life may depend on it.
This book was sent to Compass Book Ratings for review by GMTA Publishing
Fireflies
by P.S. Bartlett
Overall Review:
I have a special place in my heart reserved for anything Irish. My grandmother, who passed away last year, was Irish and very proud of her heritage. She would have enjoyed this book--as did I, and that makes the story of the Whelan family extra meaningful to me.
The fact that within this book laid a magical, almost paranormal tale excited and interested me. I really enjoy reading about characters that have special "gifts" and "abilities", and the little boy, Ennis, who I was introduced to in this book is a prime example of the type of character I adore. If he was a real person that I was acquainted with, I would worry constantly for him lest he be hurt or crushed by the reality of this cruel world. The magic he holds within seems to prevent him from seeing the reality of his life and the world he lives in. However, this wasn't just a book about a young boy with an extraordinary gift--it was much more than that. A tale of family, growth, love and sometimes sorrow, Fireflies is a book you will have trouble setting down.
Content Analysis:
Profanity/Language: None
Violence/Gore: A character suffers a minor injury; a character is bitten by a snake; a character has a brush with death and is suspected to have risen from the dead; a man is mentioned to have died from drinking too much alcohol; an animal is mentioned to be injured/dead.
Sex/Nudity: Two characters have a mature discussion about marriage and abstinence; minors are mentioned to make love in one brief scene; minors kiss.
Mature Subject Matter:
Secrets, death, first love.
Alcohol / Drug Use:
Adults drink.
Reviewed By Lydia