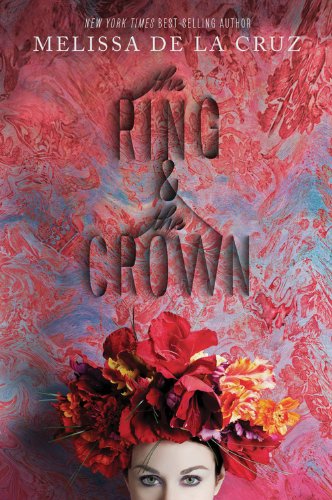 Publisher's Note:
Magic is power, and power is magic...

Once they were inseparable, just two little girls playing games in a formidable castle. Now Princess Marie-Victoria, heir to the mightiest empire in the world, and Aelwyn Myrddyn, a bastard mage, face vastly different futures.

Quiet and gentle, Marie has never lived up to the ambitions of her mother, Queen Eleanor the Second. With the help of her Merlin, Eleanor has maintained a stranglehold on the world's only source of magic. While the enchanters faithfully serve the crown, the sun will never set on the Franco-British Empire.

As the annual London Season begins, the great and noble families across the globe flaunt their wealth and magic at parties, teas, and, of course, the lavish Bal du Drap d'Or, the Ball of the Gold Cloth.

But the talk of the season is Ronan Astor, a social-climbing American with only her dazzling beauty to recommend her. Ronan is determined to make a good match to save her family's position. But when she falls for a handsome rogue on the voyage over, her lofty plans are imperiled by her desires.

Meanwhile, Isabelle of Orleans, daughter of the displaced French royal family, finds herself cast aside by Leopold, heir to the Prussian crown, in favor of a political marriage to Marie-Victoria. Isabelle arrives in the city bent on reclaiming what is hers. But Marie doesn't even want Leopold-she has lost her heart to a boy the future queen would never be allowed to marry.

When Marie comes to Aelwyn, desperate to escape a life without love, the girls form a perilous plan that endangers not only the entire kingdom but the fate of the monarchy.
This book was sent to Compass Book Ratings for review by Hyperion Books for Children (A Disney Imprint)
The Ring and the Crown
by Melissa de la Cruz
Overall Review:
Set in an alternate political Europe at the end of the 19th century, The Ring and the Crown is difficult to categorize neatly. Although there are elements of magic, the magic is really a footnote to a story about four young women seeking "a ring," all set against a political back-drop. Multiple characters can be problematic for authors, but Ms. de la Cruz devotes great care to each character and she does such an outstanding job of painting each character's individual portrait that the reader doesn't notice until halfway through the novel that very little has actually happened. In fact, at that point, it is unclear if this story belongs to a single character or to all of them. Along the way, there are mismatched romantic feelings and sumptuous clothes for the romantic reader. At about the two-thirds mark, the real plot action begins and whirls to a fast conclusion with a few surprises; who this story belongs to is clarified and it felt "right" to me, but I wished for more fleshing out at the end. I was so invested in the characters that I found several of them, their motivations, and their actions to be quite saddening.
Content Analysis:
Profanity/Language: 8 religous exclamations; 5 mild obscenities; 1 derogatory name; 1 anatomical term.
Violence/Gore: Character boxes and is bloody after a fight; general report of magic used in battle that causes great (undescribed) destruction; report of an assassination attempt in the past; character slaps another resulting in a cut on the face; brief scene in which character is shot with pistol in a duel; brief scene in which characters come upon slaughtered individuals and a character is knifed in the back; a character is kidnapped.
Sex/Nudity: Sexual references to bordello, consorts, a mistress, taking/non-taking a mistress, a bastard child, cleavage, conception/pregnancy that was a result of magic and preserved male seed; some sexual innuendo; character accused falsely of fathering babies; character examined by physician to confirm heath and virginity (non-detailed); character thinks about pressing against another; character recalls playing a game of "Catch & Kiss" and kissing; characters play game of strip pool (to undergarments); characters kiss hard, bite, grope; non-detailed, brief sex scene between two characters, age not specified, but young adults possibly under 18; brief sex scene with some details; character views another character sexually while she is bathing; another brief sex scene with some details; various characters kiss upon occasion, sometimes passionately; characters kiss while one lies on top of the other, clothed; character paws and forces kisses upon another; reference to a homosexual couple nuzzling shoulder of partner; report of character going to another character's room every night; public scene in which a character is called out as harlot and insulted; character licks another characters cheek against their will; report of a guardian molesting young ward, no details; report of a rape in the past, non-detailed; character is pregnant out of wedlock.
Mature Subject Matter:
Treason, Politics, Molestation.
Alcohol / Drug Use:
Characters ages 16 and older drink liquor, champagne, wine, etc. and smoke.
Reviewed By Cindy